VNPF to establish office in PENAMA
November 30, 2021 11:35 pm | Posted in Business News | Share now TwitterFacebook
by Kizzy Kalsakau and Jason Abel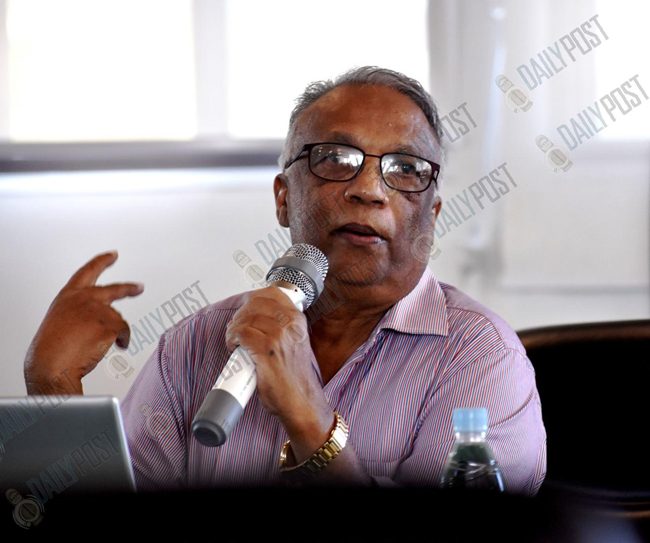 Vanuatu National Provident Fund (VNPF) General Manager, Mr Parmod Achary has welcomed the PENAMA Provincial Government Council's offer to allocate a plot of land for VNPF's new office.
GM Achary said that he is very happy and excited for VNPF to set up its office on Ambae.
He stated that VNPF will be working temporarily with the Ministry of Education in their building.
The VNPF Board has approved for a period of one year and six months for the construction works which will commence in January next year. A consultant has already completed the building design.
"VNPF will be sorting out the lease agreement next week on the government's state land, which is about 1000 square meter," the GM said.
"We will also find out which other government department who wants to move in with us or who are potential tenants. There are so many people looking for space there. It's a good time for us to build and get some tenants.
"The building will be a different model.
"The materials will be shipped from Port Vila to Ambae and we will ask local contractors to address the building construction. We want to provide employment opportunities in Ambae. While we are doing this, they will also gain knowledge.
"We are also expecting to introduce our affordable housing in Ambae as well. This will be very useful for us to train some builders.
"We hope to complete the building by June next year, or September at the latest. We expect to open the office in the second part of 2022.
"With the opening of the office, we will be able to contribute directly into the economy and also able to improve the inclusion of the informal sector.
With the land space, VNPF has various options which the GM will have to take up to the VNPF board regarding tenant offers. Before addressing the board, GM Achary stated that he will be discussing with a few government ministries to address more provincial offices.
He confirmed that around VT50 million will be allocated for the construction and material works.
VNPF has recently set up its office in Luganville, Tanna, Malekula and now on Ambae.
Mr. Achary mentioned that VNPF also has plans to set up its office in TORBA province in March next year.