RBV celebrates 40 years, first ever Finance Minister named Currency "Vatu"
December 2, 2021 12:06 am | Posted in Business News | Share now TwitterFacebook
By Len Garae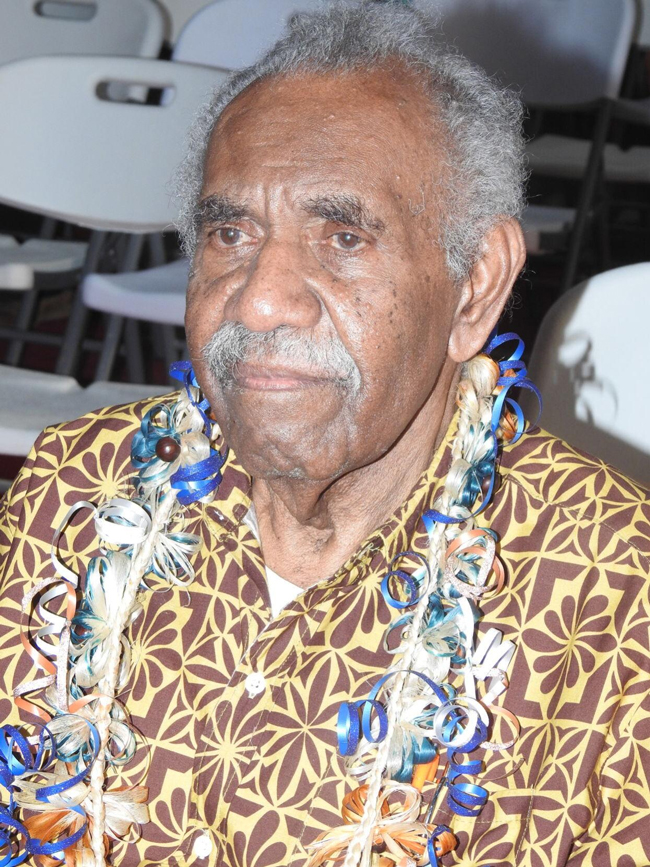 The first ever former Minister of Finance in the very first Government of the Republic of Vanuatu on July 30 of 1980, Kalpokor Kalsakau from Ifira Tenuku, confirmed to a packed Reserve Bank of Vanuatu (RBV) Conference Room filled with invited guests and staff before yesterday evening, that it was him who named the country's first ever currency "Vatu".
He said the Council of Ministers endorsed the name as the word for "stone" is also used in a number of other islands.
His revelation prompted an applause from all those present including the Head of State, Pastor Obed Moses Tallis and the First Lady.
The cheerful elder Statesman said he studied Economics abroad during the colonial era and enjoyed his subject.
He said as VP Leaders of the Independence Struggle were preparing for Nationhood, the then Prime Minister, Father Walter Lini gave him the green light to proceed with his economic vision for the country's future while he focused on the social aspects of nationhood.
It was the Vatu which replaced the Australian Dollar Currency and French CFNH Currency. The Vatu currency was legally introduced soon after Independence to replace the two foreign currencies.
But former Finance Minister Kalsakau was not alone because he entered the Book Launch Gathering to mark 40 years of Reserve Bank Operations with a former work mate of former Vanuatu Cooperatives Federation who also went on to become Minister of Finance later on, Sela Molisa.
Molisa confirmed having arrived from China three weeks ago and processed through quarantine before his release. Also, a senior statesman, Molisa comes from Wunpuko in West Coast Santo.
The Reserve Bank is celebrating 40 years of Anniversary by throwing open its gates to allow school students and interested members of the public to visit the RBV Premises to learn more about its operations.
Thanks to the Governor Simeon Athy and the RBV Board of Directors, for allowing the public in after 41 years because originally the operation of the Bank was kept secret from the public.
A journalist who asked write an article on its operations in 1987, was banned by the then expatriate Governor.
However, since then the bank's policies have become more lenient and more customer friendly.
The celebrations were jointly addressed by the Minister of Finance, Johnny Koanapo, Prime Minister Bob Loughman and the Book Launch was officiated by the Head of State