Vanuatu company to sell citizenship to stateless people
September 11, 2020 3:39 am | Posted in Business News | Share now TwitterFacebook
By Prianka Srinivasan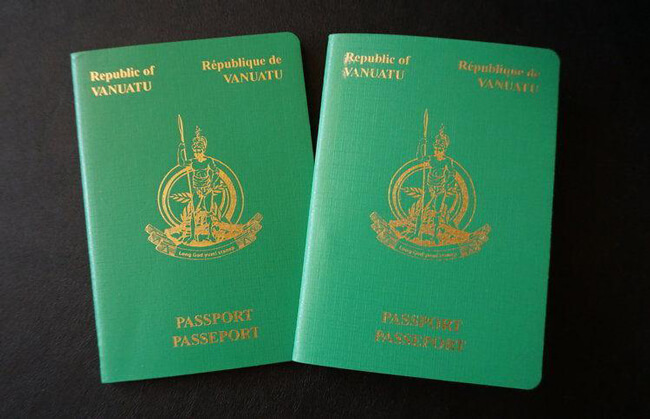 Vanuatu has become one of the few countries in the world to sell its citizenship to stateless and nomadic people.
The company at the centre of the scheme, Vanuatu Lifestyle or VanLS, recently signed a deal with the Vanuatu government to sell citizenship to 300 stateless or nomadic people, who don't have existing citizenship documents.
But applications cost more more than $US130,000.
Thi Tham Goiset, the director of Vanuatu Lifestyle said the new initiative is a way to support people who face discrimination in their homelands.
"You have today some stateless people who are wealthy," Ms Goiset said.
"They can take the citizenship of Vanuatu so that their children can go to London to study, go to France to study."
Stateless people are individuals who have no identity documents that prove their citizenship.
They can face persecution and forced displacement in countries that don't recognise their nationality.
The United Nations estimates there are more than 10 million stateless people in the world today.
That includes the Rohingya, an ethnic minority who live in the Southeast Asian country of Myanmar, but aren't recognised as its citizens, and also some people living in Europe's former Soviet Union countries, who lost their citizenship when countries like Estonia gained independence.
Laszlo Kiss, a citizenship agent based in Malta who has partnered with Vanuatu Lifestyle to market Vanuatu passports to stateless people, told Pacific Beat he can easily sell these new passports.
"We are talking about 300 possible applicants," Mr Kiss said.
"Even in Estonia which is a very small country, 80,000 people are stateless, so I have no doubts we would be able to fulfill that."
Vanuatu's controversial 'passports for sale' programs have allowed people around the world to pay for ni-Vanuatu citizenship.
The initiative brought in about 30 per cent of Vanuatu's national income last year, and the Vanuatu Citizenship Commission has confirmed to Pacific Beat that they've already had more than successful 700 applicants this year.
Mr Kiss says Vanuatu stands to make a significant income, at a time when its tourism industry is being hit by the pandemic.
"The local peoples are helped in this respect by this money," Mr Kiss said.
But not everyone is so optimistic about the new scheme.
Vanuatu's opposition leader Ralph Regenvanu has described this latest deal to offer citizenship to stateless people as a "dubious private money-making venture".
Michelle Foster from the Peter McMullin Centre for Statelessness at the University of Melbourne fears the initiative gives states an excuse to continue persecuting minority groups.
"We should be heading toward inclusion as a community rather than almost excusing the behaviour of those states and saying 'ah well, you don't have to have responsibility for the problem you've caused, we can just solve it over here by selling this citizenship'," she said.