Vanmau Construction secures VT17M contract for new MTTCNVB PENAMA Provincial Office
January 18, 2022 12:02 am | Posted in Business News | Share now TwitterFacebook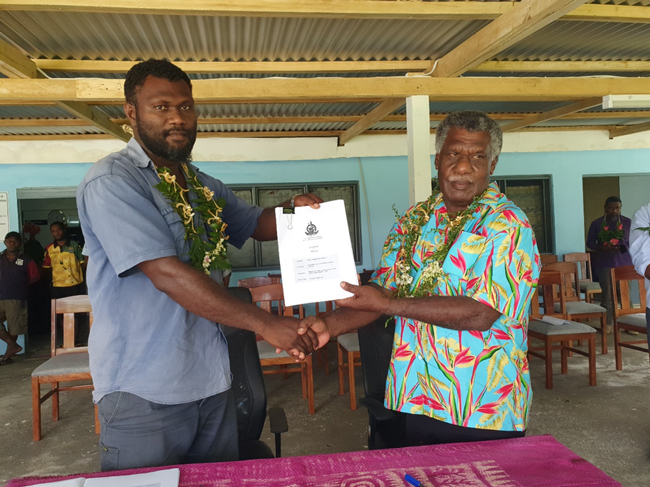 A local construction company, Vanmau Construction, has secured the contract to build the new Ministry of Tourism, Trade, Commerce and Ni-Vanuatu Business (MTTCNVB) PENAMA Provincial Office at Saratamata, East Ambae.
On behalf of the Vanuatu Government, MTTCNVB Minister James Bule formalised the agreement with Vanmau Construction on 7th of January 2022.
The total project is worth VT17,040,000 and it is expected to be completed within six (6) months from February 2022
Minister Bule advocated the importance of value-added products to the people of PENAMA and urged them to fully utilize this facility.
"This new MTTCNVB office will serve as an information centre and provide Government support business services to all," Minister Bule said.
Mr. Jimmy Rantes, Acting Director General of MTTCNVB added, "This project further demonstrates the implementation of the Government's decentralization policy and at the same time elevate the productive sector, specifically trade."