Vanuatu Rural Development Bank Launches New Loan Products
January 19, 2022 11:45 pm | Posted in Business News | Share now TwitterFacebook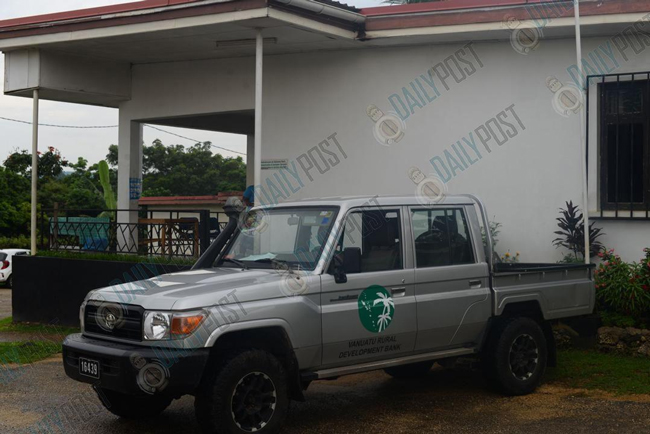 The Vanuatu Rural Development Bank (VRDB) announced the launch of two new loan products yesterday.
According to a statement by the VRDB Administrator, the "Yumi Growem" loan was developed in collaboration with the Vanuatu Government. In particular, Minister of Finance and Economic Management, Johnny Koanapo Rasou (MP) was highly involved in its design and launch along with the Director General of Finance, August Letlet. It has been specifically designed to provide a fast economic stimulus to the rural business communities to increase productivity and growth.
With the 'Yumi Growem' loan product, the Bank is offering a highly discounted interest rate to clients in the primary sectors of Agriculture, Industry and Services. The product is designed to lend " catalyst" funding to assist SME businesses either, just starting out, or, seeking additional working capital to grow.
With an interest rate of 4% and loan term of up to 36 months, clients can borrow between VT50,000 and VT3M, depending on the size of their business and loan repayment ability. Customers need to provide a simple cashflow forecast and short business plan showing how the borrowed money would be used and how they will be successfully generating additional income from the loan.
The new " Evridai" loan product is an amalgamation of three previous loan products into one simplified loan. With a loan term of up to 60 months, this is loan is suitable for customers looking to consolidate existing loans, make improvements to their property or buy equipment for their business.
With the launch of these two new lending products, the Bank is showing its commitment to fulfilling its mandated role as the countries rural development bank, and providing medium to long term finance to the productive and industrial sectors.
The provinces will be seeing the VRDB visiting them in the coming months giving them the opportunity to complete an application face to face. The Bank will be ensuring an equal distribution of available funding throughout the country.
The Bank has revised its loan application forms and processes to ensure that the lending team gather all the information in one document to enable the bank to assess each customers loan requirements in a far more efficient manner.
It is also pleased to advise a significant reduction in loan application fees.
Interested individuals can contact the bank on 23140 or email [email protected]