TIV Urges Family Meal Time to Strengthen Parent-Child Bond Amid Phone Addictions
August 1, 2023 10:35 pm | Posted in Business News | Share now TwitterFacebook
By Len Garae.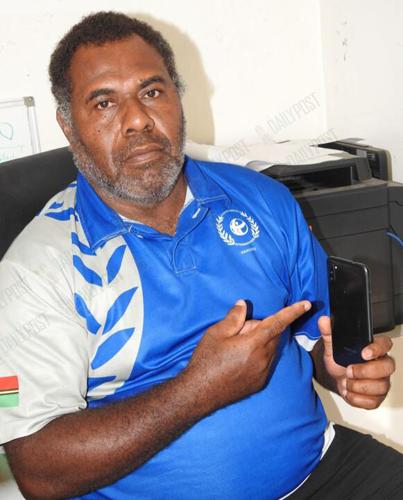 Transparency International Vanuatu's Civic Education Officer, Douglas Tamara, has emphasised the importance for all young people especially school students, to have their meals together with their parents as one family.
He says unfortunately this is no longer happening because 90-95% of the time, young people have reprioritised their duties to spend on their mobile phones.
"How true it was for the late former Prime Minister, Mr. Donald Kalpokas who labelled this generation of young people as 'Generation Look Down' as they focused on their mobile phones and not on anything else," Tamara says.
"But the best quality time for the whole family is at meal time when parents can kill two birds with one stone while their whole family eats."
Tamara said most elder children choose to consult their mobile phones and eat later after the family has finished eating.
"This is wrong because then the elder children miss out from hearing what mum and dad have to say to the kids," he said.
Tamara says while the use of the mobile phone has its advantages, children can also learn negative habits on the Internet.
He says it is likely that the increase of the number of suicides by school students and young people are also influenced by the same tragedies happening abroad.
"But as ni-Vanuatu people, we have our own customs and culture which have deep rooted influence over how we live our lives. This is unique," Tamara said.
"One of them is respect for our parents. When children begin to wander outside the family circle then negative things begin to happen.
"They smoke, do drugs, steal, drink alcohol and even cross the last line to consider taking either their own or another person's life."