Buy 'Made in Vanuatu' Souvenirs at Handikraf Senta and Mahitahi Haos
July 28, 2023 10:31 pm | Posted in Business News | Share now TwitterFacebook
By Len Garae.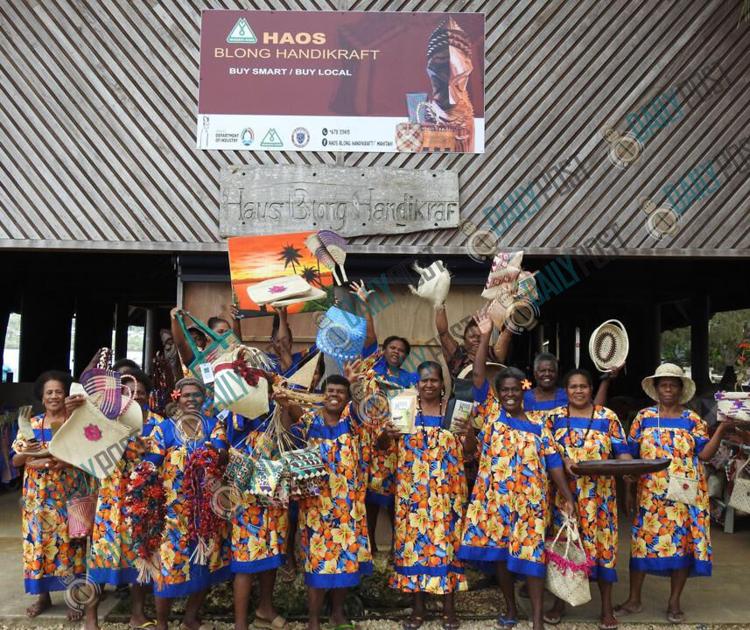 Whatever you are looking for to present to that special someone to mark the country's imminent 43rd Anniversary, the next Melanesian Spearhead Group (MSG) Summit or the next Fest'Napuan Festival, the Vanuatu Handikraf Senta and Mahitahi Haos have them all.
These range from attractive earrings to hand painted t-shirts and shirts and dresses, colourful baskets, carvings and spectacular fans and mats and more, all the products are 'Made in Vanuatu' valuable souvenirs.
As the President of the Local Handicraft Connections Community, Josephine Gideon, is responsible for both facilities.
Looking back to the humble beginnings of the growth of the handicraft items, she says the number of owners of tables has increased to well over 20 vendors.
"The truth is that our members have successfully phased out all cheap Chinese products with high quality indigenous products that represent national identity and culture," she said.
"Come down to our two Facilities on the Seafront and talk to us and let us help you to find what it is that you are looking for.
"The beauty about our vendors is that they are also producers who would be more than happy to help make your dream come true by way of even inserting your name on your basket or wallet or purse. We can do that for you at minimum extra cost.
"If you are from another country, talk to us and we will tailor your souvenir to mark your visit to Vanuatu a memorable one. Give us a bit of time and come back to pick it up."
Whatever the vendors display in their hands, their President says they want to sell them all during the celebrations and make way for new arrivals from the islands to continue to promote indigenous talents through new 'made in Vanuatu' products.
"Please do not miss this opportunity and take home to your community, island, or your country of origin a souvenir to be proud of," she said.