The Village Café – Keeping the Lights on With God
October 12, 2020 10:22 pm | Posted in Business News | Share now TwitterFacebook
By Mavuku Tokona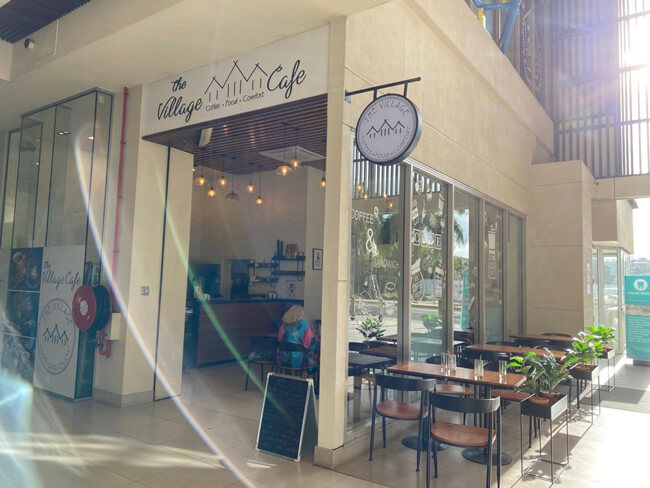 A thriving business is almost unheard of since March of this year, what is the secret to the success of one particular Café along Melcoffee, Port Vila? Well the owner believes it can only be divine intervention at work.
Proprietor of 'The Village' café at Tanna Cine Plaza, Constance Yuriki Wei explained that it is the will of God that allowed her business to grow at a steady pace even though she opened a coffee shop without a clue on how to make a basic cuppa joe.
"Before this I don't have any knowledge on how to run or start a business, everything I have built from the café is from God," Ms. Wei explained.
"He has led me every step of the way, He has been my light through all this everything I have is because of Him and I have followed His steps. With zero business knowledge it can only be God Himself."
According to Ms. Wei, her customers are locally oriented, so the border closure hasn't exactly stopped 'the Villagers' from entering The Village – "We are getting more and more Ni-Vans which we are happy to see, we are more local based."
However, the Good Lord isn't exactly playing favourites, Ms. Wei stated that her and her mum have had their fair share of hardships, working at times up to 18hrs a day at a retail and takeaway shop took a toll on their relationship and health.
"We never had any time to be together or even to sit down and have a proper meal, it really took a toll on her health, that's when we thought we wanted to change, we didn't want to live like that anymore, it wasn't a life for us," she said.
"So we prayed and we thought what can we do to change our lives that's when we saw an opening, a free space for rent and we thought it might be a good idea for us to do something else and make a change but we weren't sure what to do so I said to mum, 'what about a coffee shop?' "
In an attempt to keep her mum from working herself to the bone, Ms. Wei decided to proceed with the café concept and invested in barrister training overseas.
"I left overseas to do a proper barrister training course so I know everything that you need to do to make a good cuppa coffee and at the start when we started the business is to give people a nice cuppa coffee," Ms. Wei said.
The psychology student explained that a business expansion is not the priority and never will be, adding that the future ambitions of the café is tethered to something more, down to earth.
"We didn't start the café to make a big brand for ourselves we started it to make more quality time with family, and to create a warm environment for people we didn't want it to become a commercial thing and it won't."
Being a fulltime student and business owner, Ms. Wei says that despite the kerfuffle of a new endeavour, the rewards are starting to show since the change in concept from takeaway to café.
"We are now able to have dinner together, go for walks or beach on a Sunday, it's good, we are dividing the shift up and no one is over working, the café is more profitable because the clientele is more different, we have our regulars who knows our menu very well, it makes us feel very happy."
With a close-knit Christian staff of four promoting the tenets of the café, "Love, Grace and Joy" Ms. Wei attributes the continuous business achievements to the Man upstairs, "We are staying afloat because God provides and we have everything we need".