COI TO PROBE AIRBUSES AGREEMENT
October 7, 2020 11:27 pm | Posted in Business News | Share now TwitterFacebook
By Kizzy Kalsakau and Royson Willie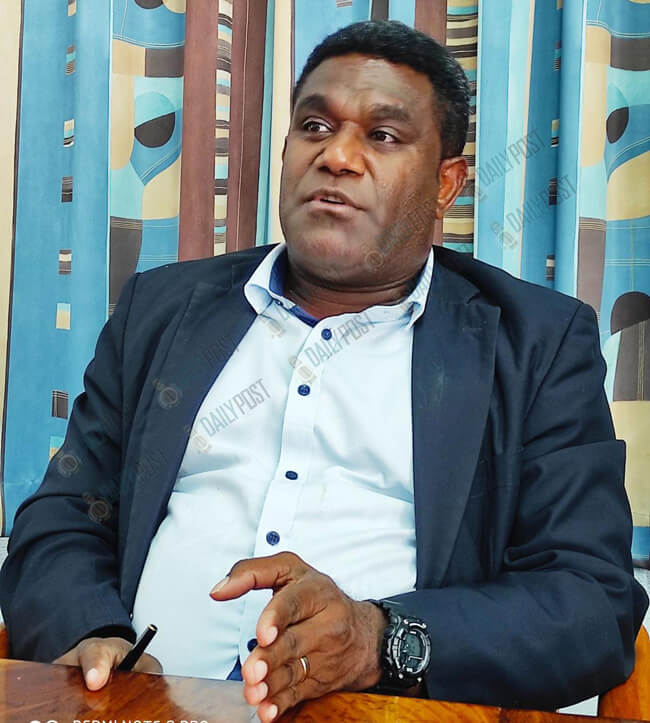 The Minister of Finance and Economic Management, Johnny Koanapo has revealed that the present government will appoint a Commission of Inquiry (COI) on the process that the former board of Air Vanuatu followed to agree to the purchase of four airbuses.
Minister Koanapo stated this as he revealed that the current government has decided to buy only two aircrafts to focus on the domestic market.
"The demand of services domestically is high.
"Look at the airlines. There are not enough aircrafts to fly to our islands.
"The demand is high.
"The Government will announce shortly what will happen to Air Vanuatu.
"The previous government committed us to a huge problem," the minister said.
He says the previous shareholders of Air Vanuatu should be questioned why they committed the government to four aircrafts without fully understanding the financial implications to the taxpayers of Vanuatu.
"This is something that the government wants to establish a Commission of Inquiry to understand why the previous Board of Air Vanuatu took such a decision to commit the government of Vanuatu to four aircrafts without consideration to economic factors, financial, technical factors such as its engines and certificates," the minister said.
He however, says the government is dealing with these issues confidently and quietly and all will be revealed behind the decisions taken.
The minister says Airbus has agreed for Vanuatu to focus on two aircrafts first.
Minister Koanapo alleged that someone committed Vanuatu to these aircrafts without going through the right process.
He says the domestic demand has to be satisfied.
When it was first introduced to Vanuatu, one of the main selling points was that the A220 aircraft's advantages over its competitors is the lower fuel burn which is 22% lower than the Boeing 737.
Former Chief Executive Officer, Derek Nice, had stated in September last year that the first aircraft will arrive in June this year and the second was also coming in September this year.
Both months have gone by and Vanuatu has not received any of the aircrafts yet.