SUSPECTS IN SOUND CENTRE THEFT ARRESTED
June 23, 2020 11:36 pm | Posted in Business News | Share now TwitterFacebook
By Glenda Willie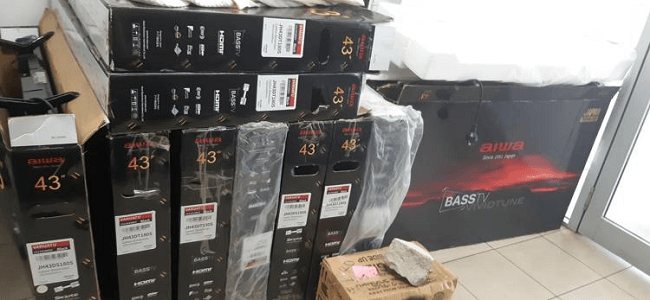 A total of 43 TV screens have been recovered by Police last week, from a number of households in Port Vila.
Sound Centre reported that at least 52 TV screens were stolen from their shop on different occasions from April to June.
Police confirmed they have arrested two main suspects and five other suspects believed to be involved in this massive theft. They are currently remanded at the Correctional facility, awaiting their Preliminary Inquiry (PI) before the Magistrates Court.
The suspects were selling the stolen TV screens at a lower price. Police are appealing to the public to report any suspicious activities, as well as question and report anyone selling valuable items at affordable prices.
Police investigation into this theft is ongoing.