Solomon Airlines lends a helping wing to Air Vanuatu
April 8, 2023 8:00 am | Posted in Business News | Share now TwitterFacebook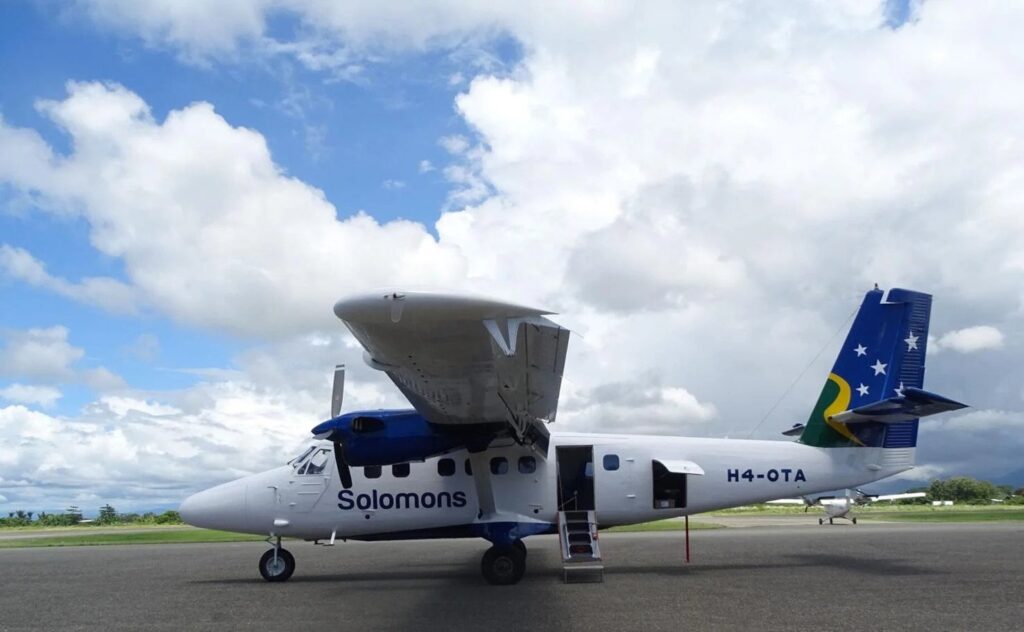 Solomon Airlines Chief Executive Officer (CEO) Gus Kraus has confirmed the national carrier has sent a De Havilland Twin Otter aircraft and operating crew, to assist Vanuatu's recovery efforts following the devastation caused by Tropical Cyclones (TCs) Judy and Kevin.
The 19-seat Twin Otter and flight crew will join Air Vanuatu's fleet for an initial two months, to provide much needed operational capacity as the airline strives to restore vital domestic operations.
Air Vanuatu is working steadily to restore domestic and international flying.
"Vanuatu is a Pacific neighbour and Air Vanuatu a valued partner airline. They have asked for our help during this crisis and we will do our utmost to assist them," said Solomon Airlines CEO Kraus.
Solomon Airlines Twin Otter aircraft registered H4-OTA and crew transferred to Vanuatu on April 5, 2023 to be based in Port Vila. The aircraft departed from Honiara to Santa Cruz then onwards to Santo, Vanuatu, before ultimately arriving in Port Vila.
In January this year, the CEOs of Solomon Airlines and Air Vanuatu met for two days of discussions to further their Melanesian ties and discuss greater cooperation between the national carriers.
"We are seeing renewed and more comprehensive partnerships with our neighbouring Pacific Islands and other national carriers in our region, and as such in good times and in difficult times we can maximise opportunities and provide support to each other," Mr. Kraus said.
Vanuatu remains under a State of Emergency due to widespread damage to housing, telecommunications and infrastructure caused by the extreme weather events earlier this month.
Category 4 TCs Judy and Kevin swept through the country two days apart, followed by magnitude 6.5 and magnitude 5.4 earthquakes which struck the island of Espiritu Santo hours apart.
Initial reports from Vanuatu's National Disaster Management Office indicated about 80 percent of the country's population of 320,000 has been affected, including 125,500 children.