Air Vanuatu faces over VT100M loss due to Boeing 737 engineering problem and flight cancellations
April 8, 2023 7:50 am | Posted in Business News | Share now TwitterFacebook
By Hilaire Bule.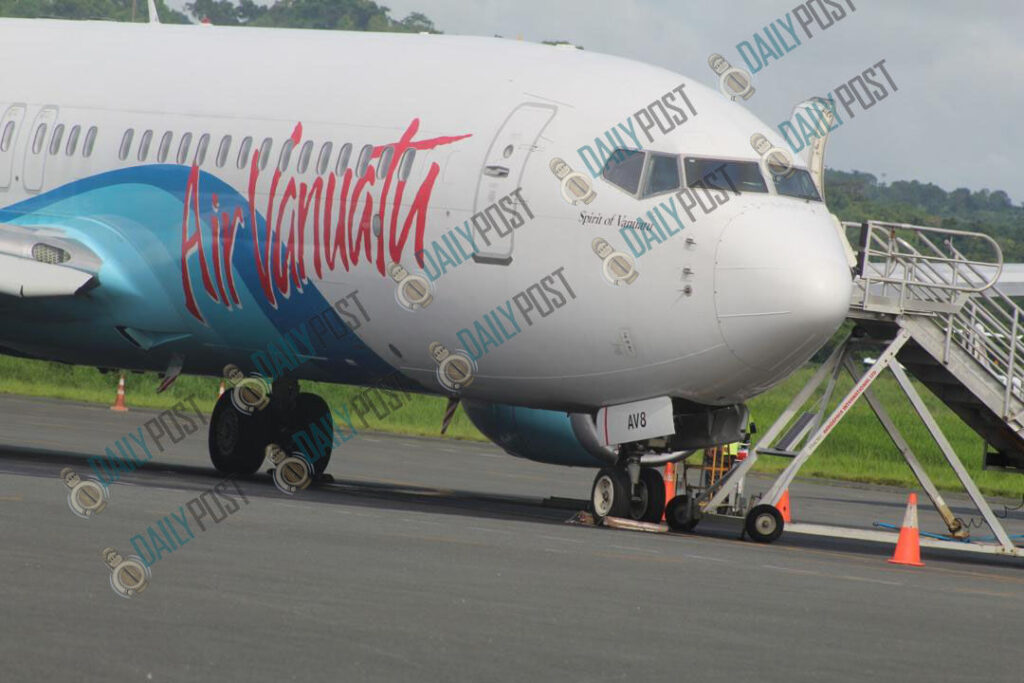 A former member of Air Vanuatu's Board of Directors has expressed concern over the potential loss the airline could face due to the ongoing engineering problem with one of their Boeing 737 aircraft.
The former board member, who chose to remain anonymous, stated that the airline could potentially lose over VT169 million from ticket sales alone, not to mention the additional costs of accommodating stranded passengers in Vanuatu, Australia, and New Zealand.
The timing of the issue has further compounded the problem, as it occurred just as Australian airline Virgin resumed its services to Port Vila last week after a long absence.
The former board member believes this will give Virgin an advantage to attract Air Vanuatu guests, potentially causing further losses to the airline.
According to Air Vanuatu's office in Port Vila, they have two flights per week to New Zealand with a one-way airfare of VT26,940, compared to daily flights to Australia with a one-way airfare of VT28,670.
Air Vanuatu has announced that they expect to resume their services to New Zealand and Australia mid-next week, but not this weekend as earlier announced. The airline has confirmed that their aircraft has been grounded in Australia since last Friday.
If Air Vanuatu flies to New Zealand on Wednesdays and Saturdays, as stated by the office, the airline could potentially lose over VT37 million for the four days they are unable to fly. Similarly, for the Australian routes, they could potentially lose over VT131 million for the 13 days they are unable to fly.
One of the hotels in Port Vila that accommodated some of the Air Vanuatu guests told the Daily Post that they have three different rates, with the main rate being VT24,000 per night.
Air Vanuatu has also announced that they will be paying for the accommodation of stranded passengers in their respective ports due to the waiting for parts for their Boeing 737. In Port Vila alone, if 176 guests from Australia are stranded, their accommodation for 12 nights will be over VT50 million with a room rate of VT24,000 per night.