Private Health Centers offering Rapid Antigenic Tests
March 12, 2022 11:19 pm | Posted in Business News | Share now TwitterFacebook
By Jason Abel.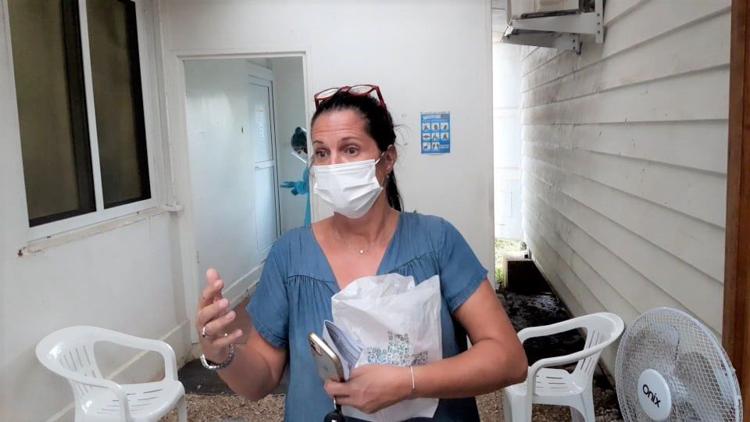 Private Health Centers in the capital are now offering Rapid Antigenic Tests (RATs).
Vanuatu Private Hospital (VPH) is one of the private health centers providing RATs to detect COVID-19 infection.
A RAT is one method of testing for COVID-19 infection. It is generally a nose swab carried out under supervision, and done by a healthcare professional.
According to VPH, tests are provided for only patients or anyone who has COVID-19 symptoms. VPH confirmed that the Ministry of Health had provided the tests on Tuesday this week and testings commenced on Wednesday.
The tests provided by the MOH are free and on medical reference from any VPH doctors for suspected patients with symptoms, however VPH charges doctor consultation and health follow ups. VPH said patients get tested and wait for 15 minutes before getting their results.
VPS Director, Carines Marchiori, said that patients are required to fill out a form for doctors to evaluate whether they need a test or not.
"Currently we assist patients that face severe COVID-19 symptoms," she said.
"We have a separate facility to cater for patients who are positive for our health doctors to monitor patient's treatment."
Mrs. Marchiori stated that all private centers received a batch of RATs, and are operating within the World Health Organization (WHO) and MOH policies.
VPH is appealing to the public to refrain from panicking, and to continue practising MOH's hygienic rules in homes and communities. The VPH is also open to assisting with consultation questions.
The MOH in a press conference yesterday confirmed the distribution of RATs to provincial health centers.