Port Vila Airport gets global COVID safe recognition
September 23, 2021 11:21 pm | Posted in Business News | Share now TwitterFacebook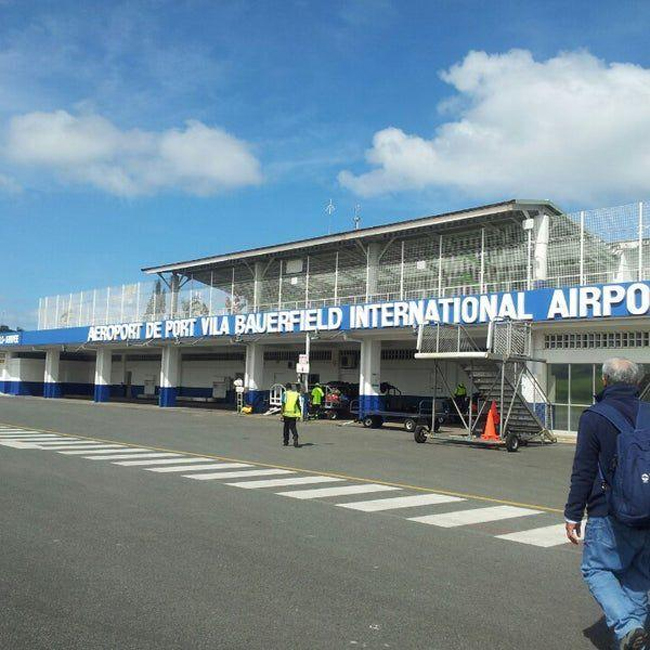 Airports Vanuatu Limited (AVL) yesterday announced that the Port Vila Airport has received global COVID safe recognition.
Port Vila Airport has been certified under the Airport Health Accreditation (AHA) Programme from the Airport Council International (ACI).
The ACI AHA programme provides airports with an assessment of how aligned their health measures are with the ACI Aviation Business Restart and Recovery guidelines and International Civil Aviation Organisation (ICAO) Council Aviation Restart Task Force recommendations along with industry best practices.
The programme topics include cleaning and disinfection, physical distancing (where feasible and practical), staff protection, physical layout, passenger communications and passenger facilities.
Chief Executive Officer (CEO) of AVL, Jason Rakau, said the confirmation from ACI is excellent news for their staff, all airport users, airline partners, operators or employees.
"We are reassured that the procedures we implement every day at the Airport are the best they can be and meet global best practice expectations.
"I'm particularly proud of the team within Port Vila Airport who worked tireless to complete the programme and achieve this recognition.
"I would also like to thank the broader airport community who worked with our team and made a significant contribution to this achievement."
The programme enables airports to demonstrate to passengers, staff, regulators, and governments that they are prioritising health and safety in a measurable, established manner, enable airports to validate own measures through facilities and processes, reassures the traveling public using the airport's facilities, promotes recognition of professional excellence in maintaining safe hygienic facilities, promotes best practices and aligns efforts across the industry and ensures harmonization between ICAO global guidance and industry implementation.
AVL's Group Head of Operations, Rowland Kalsong, commended their team for this global standard accreditation.
"I have been impressed by the way our team consistently demonstrated AVL's BLONG core values of diligence, integrity and teamwork," he stated.
"The next step in the project is to conduct a simulation exercise with the whole airport community, including border agencies, emergency first responders and the Ministry of Health, to test/practice our pandemic Standard Operating Procedures (SOPs), based on the different scenarios.
"Every airport conducts a simulation exercise annually. AVL has a continuous improvement culture, and there is always much to be learned from our exercises. I look forward to our next exercise, to test and refine our pandemic SOPs."