Triple celebration for Agence Universitaire de la Francophonie
September 23, 2021 11:24 pm | Posted in Business News | Share now TwitterFacebook
By Josepheen Tarianga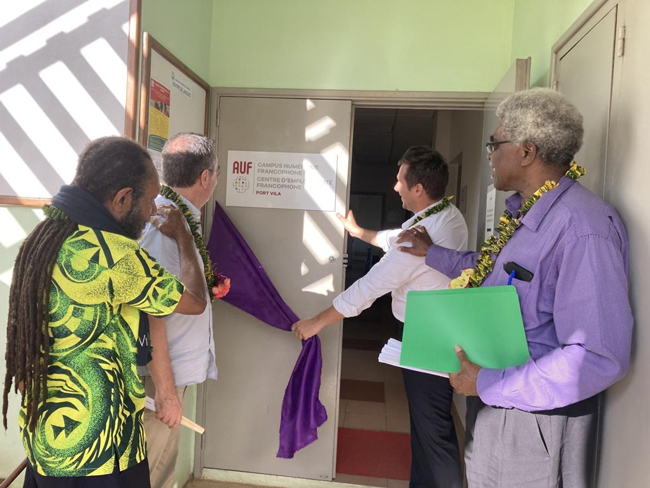 Agence Universitaire de la Francophonie (AUF) recently celebrated its 60th Anniversary, its 20th year in Vanuatu and the Inauguration of the Francophone Employability Centre integrated into the Francophone Digital Campus of Port Vila.
The 60th year anniversary was hosted at the AUF campus in Vanuatu on September 16. Due to the COVID-19 situation, other AUF campuses were not able to host celebrations.
The event was joined by the Director of AUF Asia-Pacific, the French Ambassador, the Director of the National University of Vanuatu (NUV), Emalus Campus Director among other Ministry representatives and Directors of companies that partner with AUF.
AUF Director of Asia-Pacific, Jean Marc Laveste joined the event over zoom call all the way from Vietnam and congratulated the AUF team in Port Vila, as well as the teachers, partners and students.
The Asia Pacific Director said 80 students are continuing education for the Diplôme d'Accès aux Études Universitaires (DAEU) degree of access to university studies).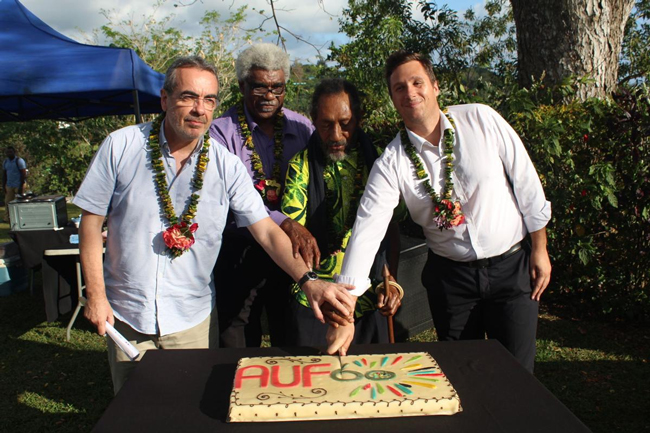 Furthermore, 11 young people with academic difficulties who did not complete Year 13 have just passed the Diplôme Universitaires (DU) Multimedia mediation and internet monitoring, and 25 students are taking the European certification in computer science.
AUF Port Vila is among one of the 60 employability centres of AUF with the main goal of strengthening the bridge between the university and the employment network globally. The centre is a network of Centres of employability connected on a global scale, network of 8 centres in Asia-Pacific, Bangkok, Hanoi, HCMV, Ulan Bator, Shanghai, Phnom Penh, Vientiane and Port Vila.
"I am used to saying that our responsibility as academics is not to provide a degree, but to provide the skills that lead our graduates to a job, our youth to enter the world of work, participating in the economic development of their country, and in so doing to become responsible citizens," said Director Laveste.
The Director of NUV, Jean Pierre Nirua said, "We were fortunate to have a Francophone digital campus on the NUV campus, and now, in perfect adequacy with the university's projects on student employability, the AUF is opening a Francophone Employability Centre, with whom, I hope, we will have a fruitful collaboration on this theme."
Director Nirua said this is a welcoming initiative, which will help and support ni-Vanuatu youth to train and find jobs in these difficult times.