No 1 Currency Exchange Western Union continue to meet people's demand
March 17, 2022 10:05 pm | Posted in Business News | Share now TwitterFacebook
By Adele Willie.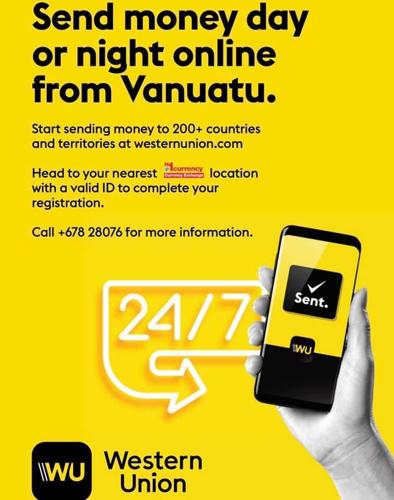 No 1 Currency Exchange Western Union is making life easier for families during this pandemic crisis.
Daily Post spoke with one of its officers, Tammy Wattas and she says that during this pandemic their office operates from 8 am to 3 pm daily providing service to their customers.
Wattas confirmed approximately 200 customers walks into each of their three branches to be serve either receiving or sending money with a total of 1000 customers per day.
"Most of our customers receiving the money to accommodate them in this lockdown," Wattas told Daily Post.
"Compared to last year when we don't have Covid and community transmission and this year when we have Covid, I cannot tell the difference, but what I can say is that we are busy every day," Wattas says.
Daily post spoke with one of their customer receiving money from overseas from her partner, says that due to this pandemic they depend on her partner to send them money every two weeks to buy food and other stuff like masks and hand sanitizer for the kids and her.
Daily Post also spoke with a friend working under seasonal work scheme in Australia says, he has to send money weekly or two weeks because he wants his family to have food on their table every day.