SALE OF FORMER CLUB VANUATU NOT AN OPTION: GM
October 12, 2020 10:57 pm | Posted in Business News | Share now TwitterFacebook
By Anita Roberts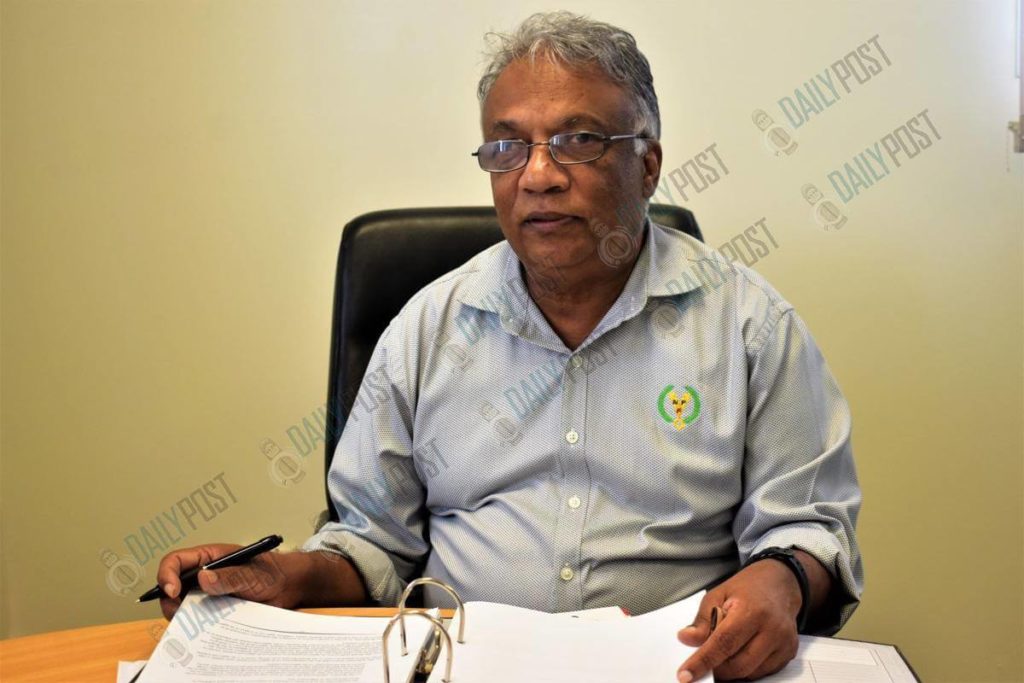 There is no possibility of selling the former Club Vanuatu property for less, it has to be recovered, says General Manager (GM) of the Vanuatu National Provident Fund (VNPF), Parmod Achary.
The property has not been generating revenue since it was purchased in 2013 at Vt300 million, with an additional Vt47 million for legal fee, architectural fee, quantity surveyor and project management fees.
Its value downgraded since it was not earning investment income, said the GM.
"If we (VNPF) sell it now, we will have to take loss," he said.
"Do we want to sell it at Vt200 million or Vt250 million and take a loss of approximately Vt500 million? We cannot do business like this.
"How will we show this loss in the members' accounts? The possibility of selling the property is not there. VNPF has to recover all funds that were invested. We cannot accept any loss.
"We want to ensure the property is upgraded. Substantial renovation is required. We called for tender the first time but it didn't work out due to structural issues. Around Vt50 million was spent then.
"We re-tendered and to avoid future problems, we will be appointing a Clerk of Works, apart from Kramer which is overseeing the former Club Vanuatu project, to ensure that the China Civil Engineering Construction Corporation (CCECC) as the contractor complies with the design and to check quality."
CCECC will be carrying out the substantial renovation, which include installing air conditioning, internet, electricity and water connection, he said.
The former Club Vanuatu property was purchased by the past VNPF Board and Management. It is one of the handful of failed investments, which the current management under GM Achary leadership is trying to revive.
The National Bank of Vanuatu (NBV) will occupy the building and pay rental fees to VNPF once it is fully renovated.
It will take several years for VNPF to recover all expenses in the investment.