New look and new mindset for main market
August 5, 2020 4:55 am | Posted in Business News | Share now TwitterFacebook
By Charles Hakwa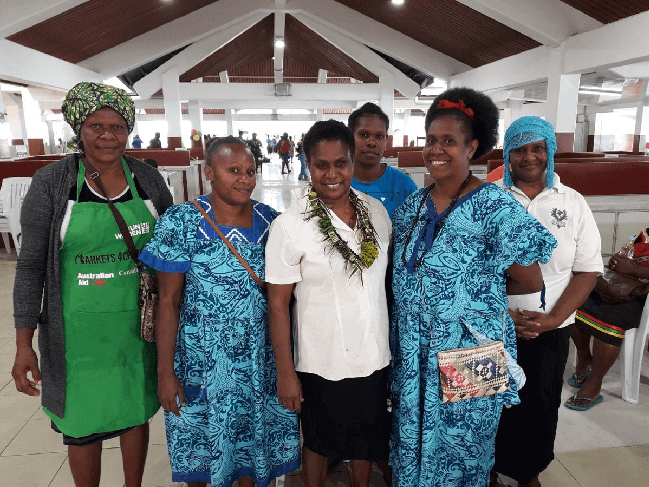 President of the Vanuatu Mama's Local Restaurant, Meriam Malau says she is proud of the changes that comes with the upgrade of the Port Vila Market house.
She recalled two to three years ago when it was just all plans but today the plans have now become a reality.
Mrs Malau mentioned with the upgraded cooking facilities, food safety will be taken seriously as the new layout of the restaurant area will help the vendors a lot in maintaining cleanliness.
The mother of five who has been a market vendor for eight years said the mindset of the vendors has also really changed, especially with the 40th independence anniversary and the extra safety precautions due to COVID-19.
She said all these changes have fallen into place at the right time.
Port Vila Market House Manager, Linda Hango believes the upgrade will help the vendors, those selling their garden produce and those selling cooked food.
Manager Hango said the new facilities are exceptional and the cooking space is sufficient for the vendors to be able to prepare and cook their meals in a hygienic and sufficient manner.
The long serving member of staff of the Port Vila City Council says the views of the sea are also great for the customers who buy cooked food at the market.
Although President Malau is excited about the market upgrade, she said they also shed some tears for other vendors who cannot be here to celebrate with them, many of who she says were with them during the planning stage and longed to see the upgrade.
Mrs Malau said as vendors they are now being given 3-year contracts to cook and sell food at the market. She believes this is the way forward.