VNPF launching new electronic registration system
August 5, 2020 4:22 am | Posted in Business News | Share now TwitterFacebook
By Kizzy Kalsakau and Royson Willie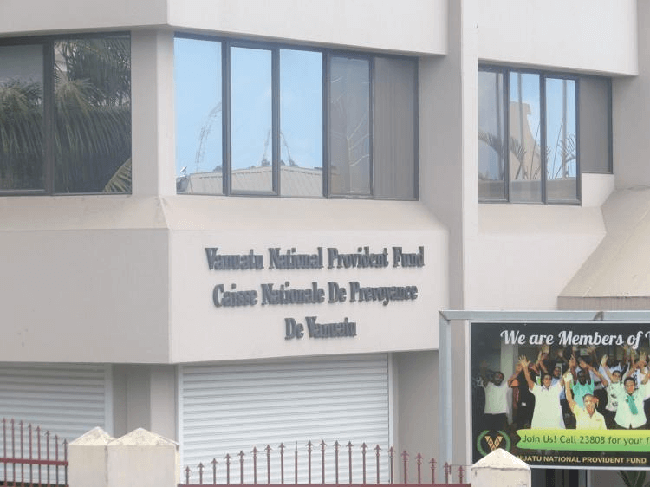 The Vanuatu National Provident Fund (VNPF) is launching a new electronic registration system and online Kiosk for members next week.
VNPF General Manager, Mr Parmod Achary says this will make life easy for employers and members to register and check their personal information online.
"This new system is online.
"Employers will be able to register their employees and they can do it from their computers.
"What they have to do is upload to all the documents.
"Once all documents are validated by VNPF, we'll issue the number.
"It can be done immediately.
"What we are trying to do at the moment is to do it within six to seven hours but it must be done on the same day.
"That's for members' registration.
"This was a big problem for VNPF and employers as they had a hard time to register their employees.
"Now that it is done, we will continue with it and improve on it," Mr Achary said.
On the issue of members' kiosk, he says this will provide all relevant information for members' accounts.
"Whatever you want to see, you can see — who is your nominee, when did you last receive interest, when did you apply for the loan — all these will be interlinked.
"I am really happy and convinced that this will be done immediately like last weekend we updated 1.2% interest to members' contribution balances, it took only two minutes to update it," the VNPF General Manager said.
He said with this new system the payment of contributions will be made very easy.
"They can upload the contribution schedule in their system and they can update people who have left their job," Mr Achary continued.
Another area that has been a major improvement for VNPF and Vanuatu is the first contributions from seasonal workers to be received.
The first payment was made yesterday.
"Unfortunately, my friend Johnson Naviti (passed away), I pay tribute to him as he was one of the key person to assist me to get this done.
"It was really sad to hear that he had passed away.
"I am really affected by that because it was his effort and my effort to get this done.
"We will continue to work the way he wanted.
"I have sent my condolences to his family," Achary said.
There will be around 20 to 24 seasonal workers in New Zealand who will be making contributions as voluntary members.
Voluntary members for domestic workers are expected to be achieved by the end of this year.
Members' cards will also be updated by the end of the year.
A date for next week's launch is yet to be set for the launching and Mr Achary says he will be sending an invitation to VNPF members as well.