National airline not used for repatriation flights
June 18, 2020 11:37 pm | Posted in Business News | Share now TwitterFacebook
By Charles Hakwa.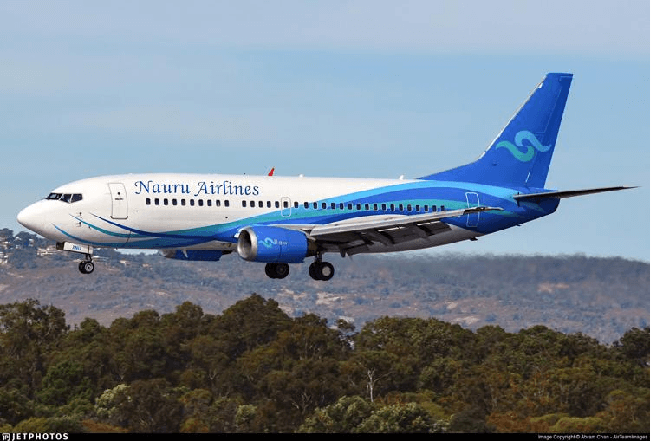 Many would be wondering as to why Air Vanuatu's Boeing 737-800 is not being used for repatriation flights to bring back Vanuatu citizens overseas since Air Vanuatu is the national airline.
Questions of such nature have been asked by the public, especially on social media.
Director of the Department of Foreign Affairs, Yvon Basil explains that the decision not to use Air Vanuatu came from the Council of Ministers meeting upon advice from the new board of directors of Air Vanuatu.
However, Air Vanuatu's Manager of Marketing and Communications, Paul Pio says Air Vanuatu did bid for the (Australia) repatriation flights, and their charter quote was submitted to the Ministry of Foreign Affairs as requested, however, the national airline was not successful.
Pio says Air Vanuatu was not considered for the other repatriation flights as he believes other country partners were covering the cost, with the example of New Zealand using the military aircraft.
Director of Public Health and media focal point for the COVID-19 task force, Dr Len Tarivonda says Air Vanuatu has 2 crew teams and they requested if the task force could exempt their pilots and air crew from the 14-day mandatory quarantine if they do flights to COVID-19 affected countries. However Dr Tarivonda says this is not possible under Vanuatu's current COVID-19 protocols.
Dr Tarivonda however says Air Vanuatu is permitted to do cargo flights any time to any destination.
Ni-Vanuatu in Australia will be repatriated on a Nauru Airlines Boeing 737-300 aircraft while those in New Zealand will be flown home on a Royal New Zealand Air Force C130 Hercules aircraft.