Autoclave Machine for VCH Theater
January 20, 2021 3:36 am | Posted in Business News | Share now TwitterFacebook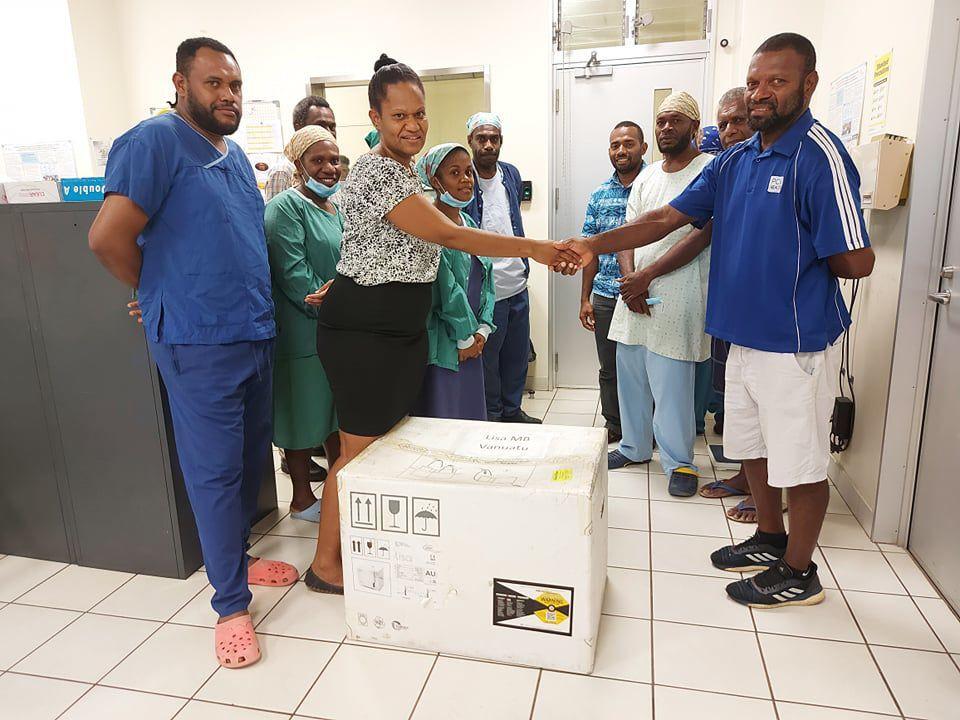 Vila Central Hospital (VCH)'s Theater Department was the beneficiary of an Autoclave Machine donated by the Presbyterian Church of Vanuatu (PCV) yesterday morning.
The assistance was timely as the Autoclave Machine in the theater, which was used particularly for sterilizing small instruments and equipment, broke down last week.
On behalf of the VCH, Acting Medical Superintendent Dr. Errolyn Tungu thanked Elder Richard Tatwi, PCV Health Coordinator for PCV's continuous commitment and generous support towards health.
Head of the Anaesthesia Department, Dr. Tiledena Mandava also echoed her gratitude and thanked PCV for their swift response to the request made by VCH for an Autoclave machine.