Micro Insurance for Staff
November 2, 2020 4:21 am | Posted in Business News | Share now TwitterFacebook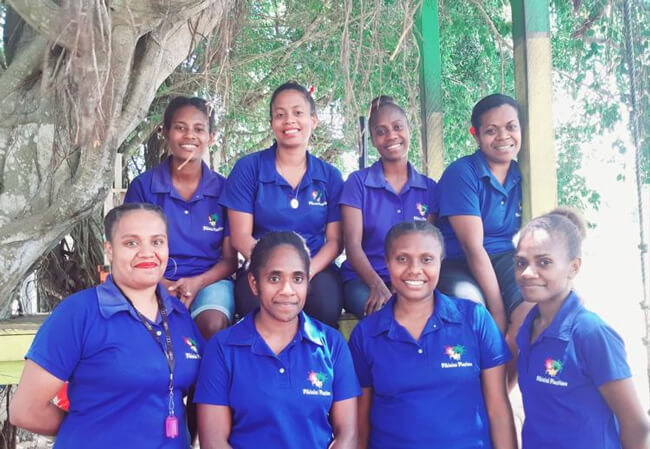 VanCare Insurance Limited has launched a new Micro Insurance product managed by Vanuatu Insurance Brokers that provides workers with Life insurance and cover for funeral expenses, personal accident, and loss of a dwelling through fire. This is the first insurance policy of its kind in Vanuatu and the Pacific Island region.
VanCare Insurance said, "We pride ourselves in being able to provide innovative insurance products to the market that suits the needs of its people. The bundled micro insurance product has been successfully rolled out in Fiji through our parent company FijiCare Insurance Limited and we are now working on offering this product in other Pacific Island countries so that people from different sectors are able to get insurance coverage."
The policy provides Vt200,000 life and funeral insurance, Vt150,000 permanent injury from personal accident and Vt150,000 from loss of their residence from fire even if they are a tenant. The quick payment provides some assistance during their time of need.
Pikinini Playtime is one of the first employers to take out this cover and has insured more than seventy (70) of its teaching and administrative staff. The Business Manager of Pikinini Playtime, Mr Tony Batten, said "One of the greatest challenges for education in Vanuatu is maintaining a motivated, skilled teaching staff who are reliable and punctual. In many schools, teacher absenteeism continually disrupts classes and demotivates students and this is a key factor contributing to the very poor standard of education. Our staff are competent, reliable, and highly motivated and we want to reward them by providing them with a safe secure working environment. We work closely with our insurance broker to maximise the effectiveness of our insurance budget and we are very appreciative of this opportunity to show leadership within the education sector."
One of the tragic realities of life in Vanuatu is that people die of illnesses that would be readily treatable in other countries. Pikinini Playtime has lost two staff and a student from treatable conditions since 2012.
Mr Batten went on to explain how increasing pay scales is often unproductive as many staff are the sole bread winners in their family and increasing take home pay simply means that "fulap moskito blo famili oli stikim nek blo staf".
He said, "The greatest staff challenges we face are dealing with domestic violence and providing staff with financial security. We believe this insurance policy is one way we can alleviate some of the stresses and worries that our staff carry and that this will help them to perform their tasks with confidence. If they were to take out a similar policy personally, then it would only be a short time before some other 'need' overwhelmed their capacity to pay the premium. We believe by paying the premium for our staff we will be making sure that each one is reliably covered and that they can be confident that in the event of a tragedy, their family will have financial assistance."