Making a dream come true with TVET
February 21, 2022 8:38 pm | Posted in Business News | Share now TwitterFacebook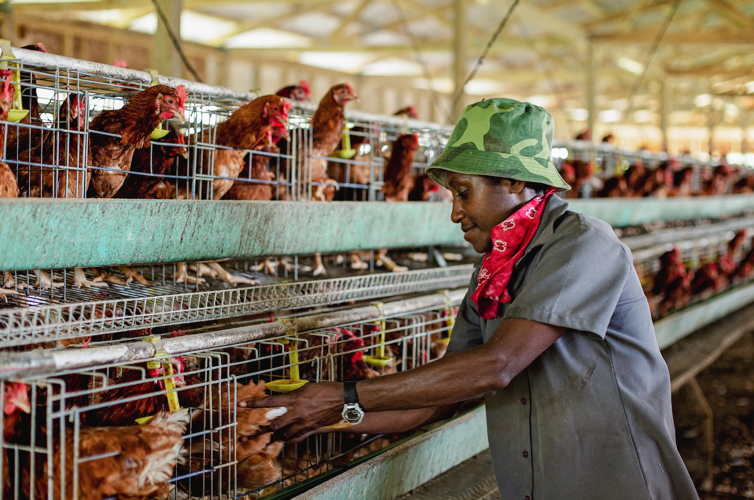 Growing up in the small village of Bonvor in South Malekula, a young girl, Kelina Abongranis, dreamt of owning an agricultural business in the future. Little did she know, that her dream will soon be realised as she enters the Vanuatu Agriculture College (VAC), a Technical and Vocational Education and Training (TVET) institution based in Santo.
During her time at VAC from 2009 to 2013, Abongranis gained numerous qualifications in Livestock, Horticulture (Vegetables and Spices), Forestry and Agriculture.
"My training journey at the Vanuatu Agriculture College was totally different and it provided a new way of learning, compared to the formal education learning system," she recalled. "The training taught me hands-on practical sessions in class, and as a female in this field, I begun to realise that I am capable of participating in any agricultural activities that best suits my interests."
Handing power tools, learning new planting techniques, farming pets and horse riding, have been some of the many exciting skills learned during Abongranis' upskilling journey at the VAC. Additionally, Abongranis was also trained to create employment opportunities for others through agribusiness, and became self-reliant.
Soon after graduation, Abongranis commenced her own free-range poultry business and farm beehives, while doing an attachment at the VAC. Her outstanding performance as an attaché at the college, have confirmed her appointment as a full-time VAC staff for over eight years, while also being an entrepreneur in the agricultural sector. Despite the impacts of COVID-19 which affected her business operations, it also helped her to be more creative and construct a customized home-made incubator using local materials.
Being a mother of two beautiful hardworking girls who share their mother's dream and skills, Abongranis recognizes the importance of skills training which supports her families' daily needs.
"I would like to encourage other young women to not give up on their dream, keep chasing it until you achieve it," she said. "Trust in God, who is the source of everything and believe in yourself that you can make a difference."
Abongranis is one of the many TVET alumni, who have pursed a promising career through TVET skills training opportunities available in Vanuatu. Technical and Vocational Education and Training (TVET) is the engine for developing the necessary skills for nation building.