Leon Hardware officially opens
January 20, 2022 2:53 am | Posted in Business News | Share now TwitterFacebook
By Glenda Willie.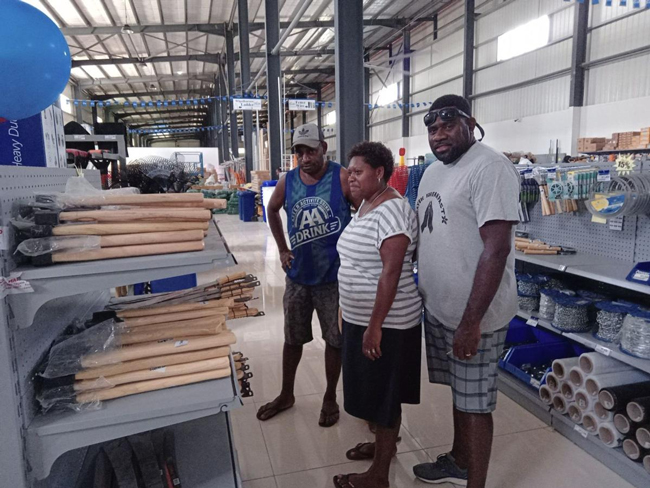 The largest hardware building in Vanuatu had its official grand opening yesterday morning, two months after its soft launching.
The huge building is 280 meters in length, 21 meters in width and 11 meters high.
A traditional custom dance from Futuna was part of the highlight of the opening ceremony.
The Management of Leon Hardware expressed their gratitude to the hardworking staff of the company for their tireless efforts in ensuring the store is ready for its official opening.
They further acknowledged the community for supporting the business.
When Daily Post paid a visit to the Hardware yesterday, customers including well-known businessmen around town were also shopping.
Leon Hardware's Sales and Marketing Manager said almost all products are on special discounts.
The prices are competitive and affordable.
Leon Hardware also provides free deliveries on their items and products around town. For customers in the islands, payments can be made through their account with National Bank of Vanuatu.
When customers who are in the islands purchase products, they choose their preferred vessels, the company will deliver the goods and customers will sort out the freight expenses.
Everyone is welcomed to drop by at the shop and check out all the products with prices and discounts.