VNPF audits for 2020 and 2021 not yet completed
January 20, 2022 12:46 am | Posted in Business News | Share now TwitterFacebook
By Anita Roberts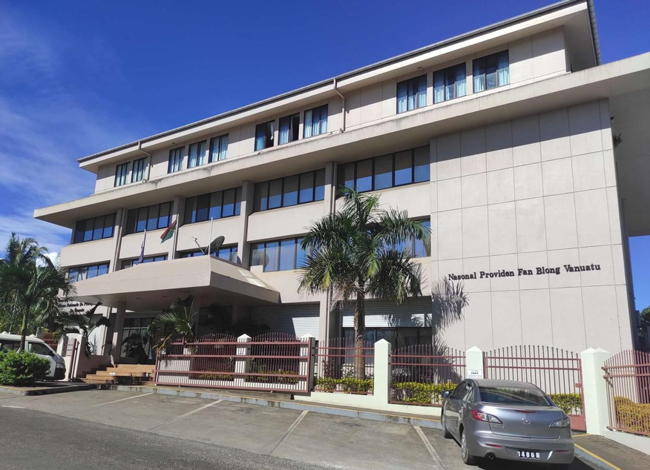 The 2020 and 2021 financial audits for the Vanuatu National Provident Fund (VNPF) are yet to be completed by the Fijian auditing firm, KPMG.
VNPF as a statutory body is subject to audits annually.
KPMG has been auditing VNPF financial accounts since 2015, following approval by VNPF Board. Its contract was renewed in 2018 again.
General Manager (GM) of VNPF, Parmod Achary, said the auditors could not came to Vanuatu to do audits due to travel restrictions from COVID-19.
"They (auditors) could not come and we have been doing it remotely. We expect it to be completed before the Parliament sitting," he said.
Once completed, the draft audited accounts are submitted to the VNPF Board for approval and will later be sent to Parliament for approval.
Last year, GM Achary announced that VNPF was supposed to declare the members' interest rate for the 2020 financial year.
He explained that did not happened due to the audit delay.
He assured the members that the annual interest will be announced once approved by the VNPF Board, following the completion of audits.
VNPF started declaring annual interest for members when GM Achary took office several months before 2017.
VNPF was unable to declare an annual interest in 2017 because of its negative reserve fund. The interest rate for 2018 was 1% with around Vt200 million credited to members' savings. The 1% interest rate was a result of a Vt500 million gain.
The Fund's financial position in 2019 was considered the best, compared to previous years. VNPF declared an interest of 1.2% interest for that financial year with VT254, 420, 000 paid to all members.