IMPORT DUTIES BILL CHANGE ADVANCES FIGHT AGAINST NCDS
November 26, 2021 11:58 pm | Posted in Business News | Share now TwitterFacebook
By Glenda Willie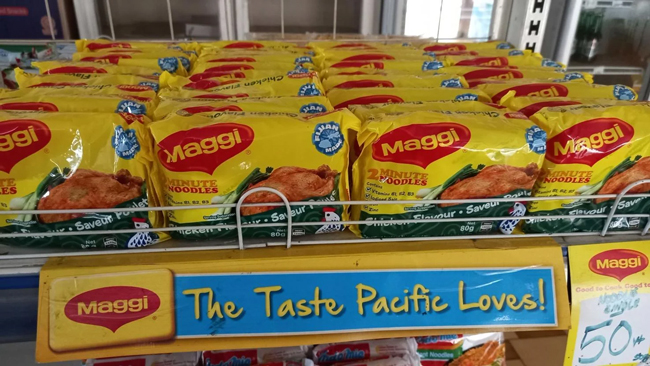 The government's position on its fight against Non-Communicable Diseases (NCDs) is evident as the Members of Parliament (MPs) debated and passed the Bill of the Import Duties (Consolidation) Act No. of 2021.
When presenting the Bill, Minister of Finance and Economic Management, Johnny Koanapo explained that the bill amends the Import Duties (Consolidation) Act [CAP 91] ("the Act") to increase import duty rates of specific products.
Parliament has now endorsed an increase on the import duty rate for the tariff on instant noodles from 10% to 20%. Minister Koanapo explained that the 10% increase is to address the consumption of instant noodles which are contributing to NCDs in Vanuatu. 
For instance, the Maggi noodles which is being imported from Fiji is being excluded from the increase. "But we have an existing excise tax on Maggi Noodles, which is VT20 per kilogram," Koanapo explained.
Each year, Vanuatu imports about 742 tonnes of noodles, worth around VT142 million.
Currently, with the importation of noodles outside of the MSG agreement, duty targets 261 tonnes of noodles in a year. "We will see an increase of VT8.4 million on top of the current collections," the Finance Minister said.
Meanwhile, while the government increases tariff on noodles, it has also substitute it by decreasing duty on healthy snacks such as cereals.
The MPs have further imposed import duty rate of 40% on nicotine and tobacco products, which is also contributing to the NCDs in Vanuatu.
Products containing tobacco, reconstituted tobacco, nicotine, or tobacco or nicotine substitutes, intended for inhalation without combustion; other nicotine containing products intended for the intake of nicotine into the human body