French Retailer on Reserve Supply
September 1, 2020 12:53 am | Posted in Business News | Share now TwitterFacebook
By Mavuku Tokona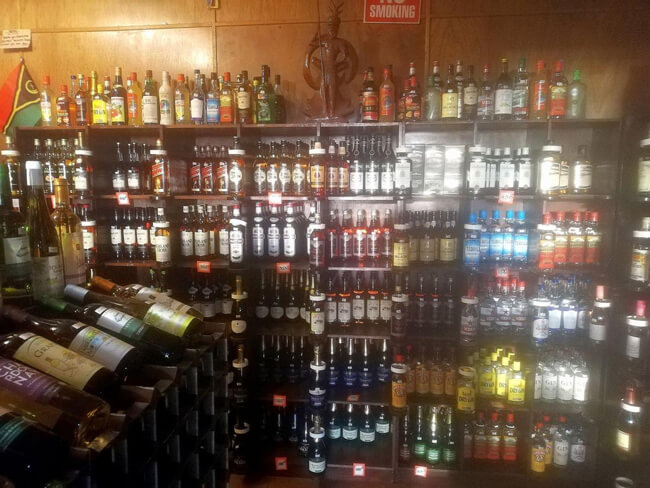 Owner of Calvo Store Robert Calvo at the tail-end of Port Vila town is operating on his reserve supplies since the lockdown in March, making his French goods and liquor on shelf the last of his stothe local retailer selling French products, one the scarcity of tourists means restaurants and resorts don't order any wine and the second, cargo ships from France might take longer than usual.
"Since the problem of COVID we not selling much that's why we not making orders, big customers come from restaurants and resorts so now that tourists are no longer coming, these places are no longer ordering," he said.
"Before the COVID situation we have lots of tourists go out on dinner looking for bottle of wine, tourists on yachts and some locals buy. The last order made was last year. We received our last container last December (20ft) … this is the reserved stock we're running on."
According to Mr. Calvo, he makes his orders for alcohol and goods every three months which comes directly from France, an attempt to separate himself from the competitive market in Port Vila.
"If we're talking about goods, we have to have something different to sell. Yes it was a French territory before, so we still have a market of people looking for French products."
However, due to the lockdown, he has second guessed making a next order since he is unaware when exactly it would reach Port Vila – "There are still cargo ships but it may be taking a bit more time."
The business that was borne a decade ago has literally everything on the shelf, and on the line, as it moves towards the eighth month of not re-stocking.
The one-time orders that come in from Night Clubs along with the odd local with a palette for French wine are slowly hacking away the reserve supply, although Mr. Calvo remains optimistic that his business is able to last this tourism dry spell.