FIU DECLINES REGISTRATION OF ENTITY
July 13, 2021 11:31 pm | Posted in Business News | Share now TwitterFacebook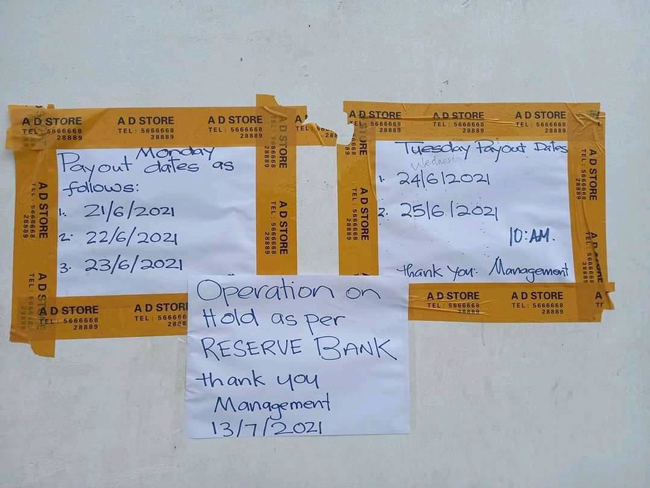 The Vanuatu Financial Intelligence Unit (FIU) has concluded, after an onsite visit, that the 'Bless To Be Blessed' entity was deficient in having the proper procedures in place in order to operate a legitimate and sustainable business.
FIU found that the entity's ownership structure was not well founded, customer protection procedures were non-existent, proper business and administration practices were not observed and there were significant breaches in relevant legislations.
As a result, the FIU declined the registration application of the reporting entity pursuant to section 10 (2) of the Anti-Money Laundering and Counter-Terrorism Financing Act 13 of 2014.
This has been revealed in a statement yesterday by Director of FIU, Floyd Mera.
The FIU has consulted with the Reserve Bank of Vanuatu (RBV) and reached a consensus for RBV as the authority responsible for financial stability to take the necessary cause of action.
Reserve Bank is the regulator of financial institutions in the country.
Over the last three weeks the Financial Intelligence Unit has had several meetings with the Bless to be Blessed business operating in Port Vila, that offers financial commitment to its members.
The FIU had requested for the business to have certain measures in place pursuant to the requirements under the Anti-Money Laundering and Counter-Terrorism Financing Act (AML&CTF).
That is in order to safeguard the investment of its customers and to ensure that its operations align with the AML&CTF Act.
The FIU issued a formal directive on July 2 that remained effective until all the requested information listed in it were satisfactorily submitted to and verified.
Director Mera stated that on July 9 (Friday last week), the FIU conducted an onsite visit to verify the information submitted against the AML&CTF obligations.
An exit meeting ensued on Monday this week where the entity was informed by FIU that the nature of the business they are conducting is a Ponzi scheme.
According to online information, a Ponzi scheme is regarded as a form of fraud that lures investors and pays profits to earlier investors with funds from more recent investors.
The scheme leads victims to believe that profits are coming from legitimate business activity, and they remain unaware that other investors are the source of funds.