Fisheries Directorate moves to Tongoa
February 17, 2022 11:24 pm | Posted in Business News | Share now TwitterFacebook
By Anita Roberts.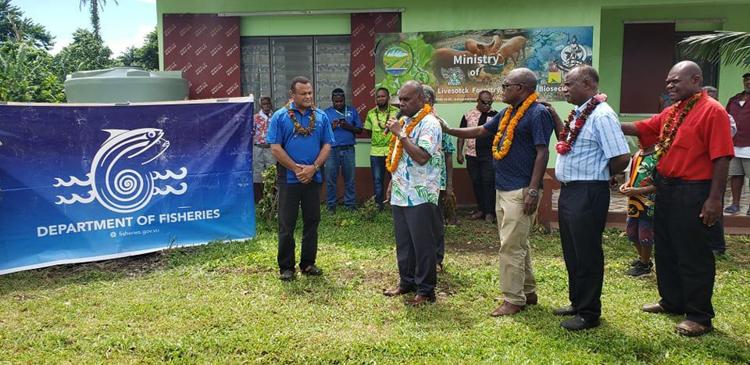 The Fisheries Directorate under the Ministry of Agriculture, Livestock, Forestry, Fisheries and Biosecurity (MALFFB) is now based at Morua in Tongoa.
The opening of the Fisheries Directorate at the SHEFA Sub-District in Morua yesterday was witnessed by several government ministers and other officials.
This is after the offices of the Directors of the Department of Agriculture and Department of Livestock, were relocated to Santo end of last year.
These relocations of the government directors and directorates from Port Vila to outer islands are in line with the government's decentralization mechanism.
Chairman of the Public Service Commission (PSC) as the employer of all civil servants, Simil Johnson, said the directors will be able to fully address the needs of the people with this change.
Government departments do not visit communities regularly to deliver services, he stressed. The directors should be working closely with the communities to identify and address community challenges and needs.
PSC Chairman said PSC will be relocating more directors to the islands.
Simil confirmed that the office of the Director of Tourism, under the Ministry of Trades, Tourism and Ni-Vanuatu Business, will be moved to Tanna.
For the next appointed directors, PSC Chairman said some will be relocated out from Port Vila and this will be stated on their contracts.