Copy Express grabs Toshiba Partner of the Year Award
May 15, 2021 4:32 pm | Posted in Business News | Share now TwitterFacebook
By Glenda Willi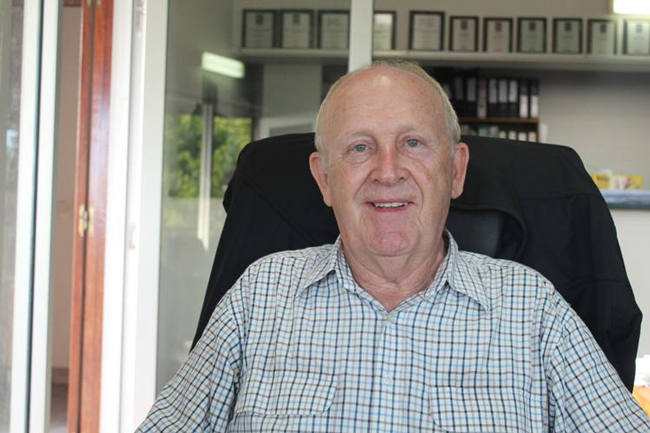 Dedication and commitment has been paid off for Copy Express Vanuatu when they were recently awarded the TOSHIBA PARTNER of the YEAR 2020-2021 Award.
Every year Toshiba (Toshiba Pty Limited (TAP) recognises the top-performing re-sellers with the Partner of the Year Award for its Electronic Imaging Division (EID).
This year Copy Express achieved 124% of their annual budget in the Premium category, outperforming 43 Toshiba dealerships in Australia, New Zealand and the Pacific Islands.
For the last 18 years, Copy Express has certainly left its legacy of Toshiba. The company also won the Toshiba Partner monthly award three times during the course of this year.
Toshiba's policy for Toshiba Dealerships is to undergo trainings prior for the company to market their machines. Toshiba's Senior Technical Specialist from Electronic Imaging Division Sydney was sent over to Vanuatu to train the staff of Copy Express who received certificates at the end of the training for the present range of Devices.
Technicians visit Santo each month to install new Devices, perform Preventative Maintenance and repairs when necessary.
Copy Express is a successful business with clients ranging from government agencies, private companies, and schools from all around Vanuatu.
A proud owner of Copy Express, Mr. Christian Mitchell stated, "Selling machines is important, but, more importantly is service backup. It is not wise to purchase a machine if Good, Reliable service is not available.
"We respect our clients' needs and they trust us for ongoing Service.If a situation arises where my Technicians encounter a difficult issue, Toshiba Technical Specialists are ready to help with all Mechanical and Electronic conundrums to reduce "Down Time" of the Device by either Phone or email.
"We are presently advertising for more Technicians to join our all Ni-Vanuatu Team to stay abreast of Service requirements as our customer base increases."