Company Directed To Suspend New Customer Intake
July 3, 2021 2:50 pm | Posted in Business News | Share now TwitterFacebook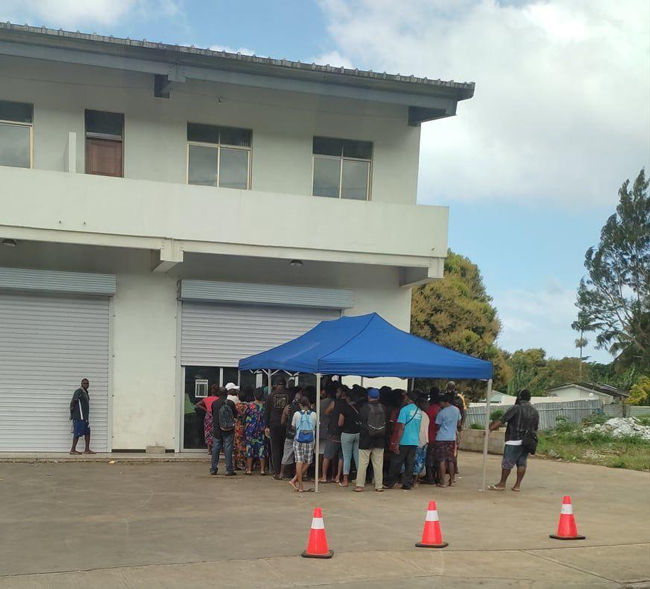 The Vanuatu Financial Intelligence Unit (FIU) has reached a consensus with the owner of 'Bless To Be Blessed' company to suspend the process of getting new customers immediately until the business fully satisfies the FIU-related measures.
This consensus was reached on Thursday this week.
Director of FIU, Floyd Mera, says on Monday also this week his office met with the business operating in Port Vila offering financial commitment to its members. In that meeting, an understanding was reached for the business to have proper guidelines in place before the end of this week.
"The VFIU requested the business to have certain measures in place pursuant to the requirements under the Anti-Money Laundering and Counter-Terrorism Financing Act 13 of 2014 in order to safeguard the investments of its customers and to ensure that its operation align with the said Act. A second meeting was on Thursday 1st July 2021 with the business owner to stock take on the implementation of the FIU-issued measures.
"It was identified that the measures were not implemented and consensus was received with the owner to suspend onboarding new customers immediately until the business fully satisfies the FIU-issued measures.
"A formal Directive was issued today to the business to:
(i) Suspend customer onboarding until the FIU-issued measures are fully implemented;
(ii) Fulfill its financial commitment to its existing customers;
(iii) Promptly inform its existing and potential customers of this temporary suspension;
(iv) Effectively respond to customer queries and/or complaints.
"These measures are necessary to safeguard and protect the members' investments and interests in business.
"Any customer query or complaint must be addressed to the business and if unresolved, customers may contact this office," Director Mera stated yesterday in a statement about get-rich-quick schemes.