Church members benefit from Financial Literacy Training
February 27, 2022 11:34 pm | Posted in Business News | Share now TwitterFacebook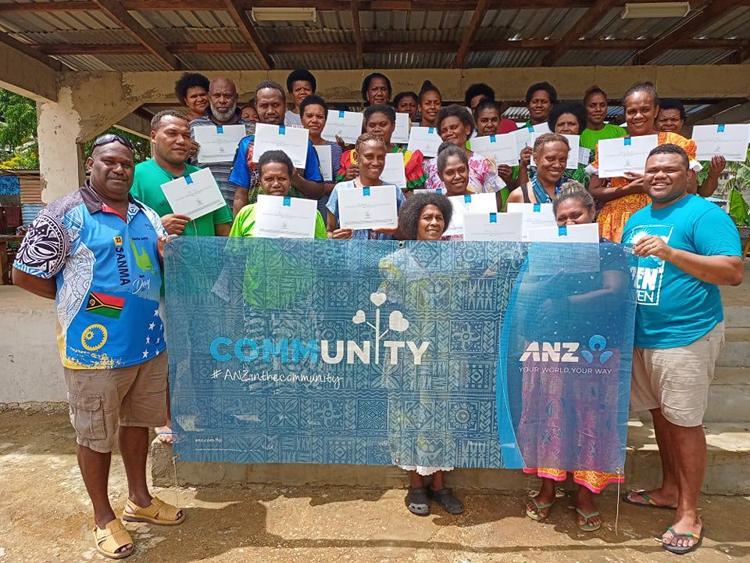 Every family home in Vanuatu deserves financial freedom.
This was part of the opening remarks by Managing Director of Bluzop Finance & Consultancy, Mr. Johnny Wilson.
Mr. Wilson organized a Financial Literacy training for members of Living Water Church in partnership with ANZ's Bank Money Minded Course.
It was a privilege to have ANZ pacific certified Trainer of Money Minded – Mr Turoa Vatoko – to deliver this impressive course. The Money Minded course was designed specifically for the Pacific audience, taking into consideration the low literacy level, influence of Pacific traditions and cultures on how families earn and spend their income, managing businesses in rural communities.
Though Vanuatu will celebrate 42 years of sovereignty independence this year, the sad reality is many Ni-Vanuatu homes today are still struggle to achieve their financial freedom. This is why a Training like Money Minded is deemed super important and is perfectly timed to bridge this gap by equipping participants with financial knowledge and skills. This course also provides walk away resources such as budget templates, vision board paper, and prioritizing needs verses wants cards.
These tools will continue to help participants beyond training setting so they continue to apply finance knowledge into everyday living.
Wilson reminded participants that coming to training is only 50% of the journey but the other half is when they put into practice what they learnt in training to achieve their financial freedom.
ANZ is acknowledged for the Money Minded Training, particularly Mr. Turoa Vatoko for sacrificing his family weekend to conduct this training.