Mamma's Laef Foundation – Catering to a Woman's Need
June 30, 2020 4:07 am | Posted in Business Profiles | Share now TwitterFacebook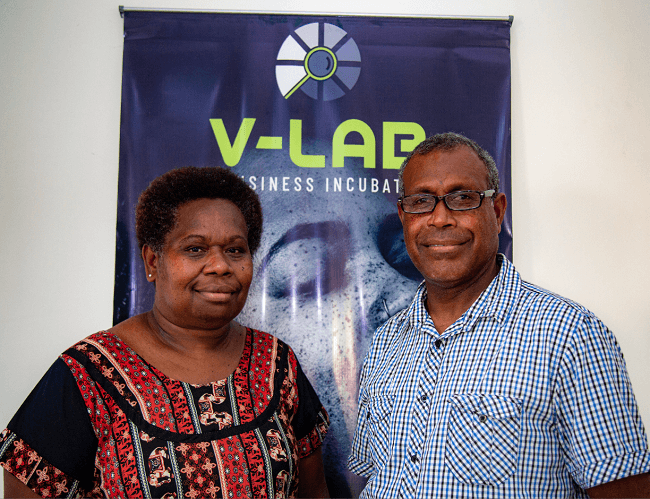 At this point in time, we exist in a world where plastic has negatively impacted and revolutionised our modern living, to a limit that
defies the conventional aspects of nature.
As harmful as it is towards our environment, a few individual shave taken the chance to find and create alternatives that if proven a success, can improve our daily lives and create an economy free of plastics.
53-year-old Jack Kalsrap from Pango has made a breakthrough with 'Mamma's Laef Foundation'– An initiative built purposely for women by creating eco-friendly menstrual and chemical-free sanitary pads.
Working alongside as his partner and wife, Mary Kalsrap, the duohas long been enforcing the ideology of creating a society and a cycle that embraces the value of women and in turn, produces reusable sanitary pads that is cost-free and diminishes the usage of plastic in Vanuatu.
Jack is a former RSE worker, who spent 4 years in New Zealand picking orchards.
With his savings earned over the years, he built Mamma's Laef Foundation with hopes it can one day revolutionise the plastic world and educate men on the importance of respecting the moral values of women.
Jack and his wife are currently engaged as business incubees at the Vanuatu Laboratory(V-LAB) and YumiWork under the Business Incubator Training:one of the many programs used around the world to train business entrepreneurs in starting and growing their own local businesses.This idea was formulated byV-LAB President, Marc-Antoine Morel who has partnered with YumiWork Director Marc Gérard to facilitate entrepreneurship trainings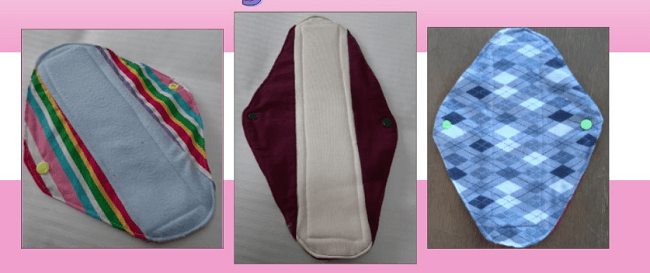 After the devastation of Tropical Cyclone Pam in 2015, there was a high demand of sanitary pads required for women and girls living in rural areas and in the islands,in response to the matter, a huge supply of disposable pads was send as relief for the affected.
The problem was, because it is made of plastic, once disposed, it generally infects the environment and since it takes 500 years or more to degrade makes it harder to dispose of the waste.
This has created many challenges in terms of improper disposal of sanitary pads, where it reek sand pollutes the area of living in various communities and creates hygiene problems as it carries infection.
Health experts have raised the concerns that plastic-based sanitary pads might also lead to pelvic infection which can cause allergies and irritation in the vaginal area.
Until then, Jack and Mary have devoted themselves into creating a line of work that understands the needs of women and creates possible options and alternatives for disposable plastic pads.
The only thing that remains is the competitive sales with the Chinese in the Market.
Mamma's Laef Foundation was initiated in 2016 and was the saviour of the cause, established in Pango Village in Efate, the foundation is currently being supported by various Non Government Organisations(NGOs) such as World Vision,CARE International and also International Donors and Expatriates who greatly helped in expanding the business.
In 2017, Jack has developed a Men's Program – an educative seminar that teaches men on the menstruation process, the roles of men in communities or under a roof and most importantly on how to respect women and girls.
Technically, there are four types of washable, sanitary pads created by Mama Laef Foundation, each are named according to the expat volunteer who helped designed the products:
1. Blandine Pads – has 3 layers and is commonly demanded by NGO's as disaster relief.
2. Dessa Pads – has 4-5 layers,absorbent fabric and is normally used at night for long hours of rest.
3. Katie Pads – has 4 layers,typically used for everyday routine.
4. Incontinence Pads – are basically adult diapers, usually supplied to people with disabilities and elderlies.
Jack said the Foundation has the potential to produce baby nappies but in the meantime, in the midst of COVID-19, with low supplies of cotton fabric ordered all the way from China, they have instead created face masks with 3 layers as required by the World Health Organization (WHO) and which has greatly benefit the people during this desperate time.
Waste materials are then
collected, combined and sewn as
breast pads, which are generally
provided for mothers who are
breastfeeding their infants. The
pads protect and support the
breast from any leakage.
Mamma's Laef Foundation is
presently run by 8 staff workers
with employed contracts and
have been very reliable during
the course of the business.
The benefits and importance
of washable and chemical-free
pads are:
1. They are cost-free and is
favourable financially (durable
products that can last 3 years if
taken care of properly).
2. They are environmental friendly
which promotes the preservation
of our environment.
3. They are non-toxic and
harmless to a woman's body as
compared to Chinese plastic
pads.
4. They are part of our stream
of local businesses and should
be supported to boost local
entrepreneurship in Vanuatu.
With Mamma's Laef Foundation,
the duo has managed to send
their child overseas to study, this
is one of the many advantages for
starting a local business, where
you can help your family and also
those in need.
The challenges however are, if
there no proper water source
within an area makes it difficult
to wash your sanitary pads.
Mamma's Laef Foundation is working with the Government to
run surveys of the islands and
pinpoint certain locations that
needs to install and improve their
water system, in order to ensure
the people, receive a share of the
benefits provided.
Jack added the only future
changes he'd wish to make is to
expand his business and make it
known worldwide.
He encourages young
entrepreneurs to always be
diligent and no matter the
circumstances or the level of
business you run, you must never
look down on yourself.
"You can achieve more if you
believe in yourself and your
dreams.
"As a former RSE worker, let this
become a challenge for you, don't
get involved in things that drains
your money but put your focus
on something that benefits both
you, your family and the country
as a whole.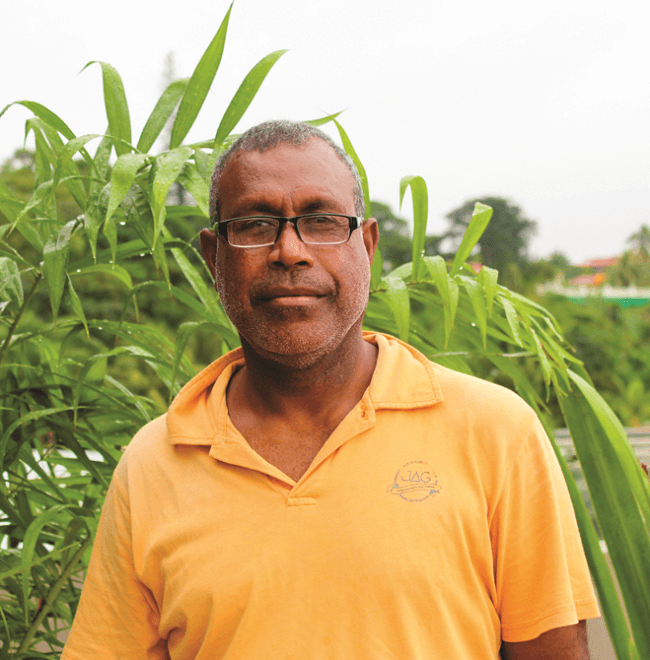 working with the Government to
run surveys of the islands and
pinpoint certain locations that
needs to install and improve their
water system, in order to ensure
the people, receive a share of the
benefits provided.
Over the four years till 2019,
Mamma's Laef Foundation has a
total production of 4,000 sanitary
pads manually and locally made
at their factory in Pango.
From time to time, the team
has been running awareness in
schools and communities around
Efate and in certain islands in
Vanuatu.
The Foundation is also working
closely with the Vanuatu Society
for People with Disability (VSPD)
to produce hygienic adult diapers
(Incontinence pads) that will
greatly support the disabled.
During their time in the Business
Incubator Training, the pair has
learnt a lot of new things that
could improve their business.
"We were taught simple and basic
management skills like using the Excel and creating spreadsheets
that makes work easier when it
comes to dealing with income
spending.
"We were also trained to create
PowerPoint presentations that
seems useful when it comes
to presenting your business
proposal to an audience.