Chinese construction resumes following shut down
August 5, 2023 12:13 am | Posted in Business News | Share now TwitterFacebook
By Sabrina Tabi.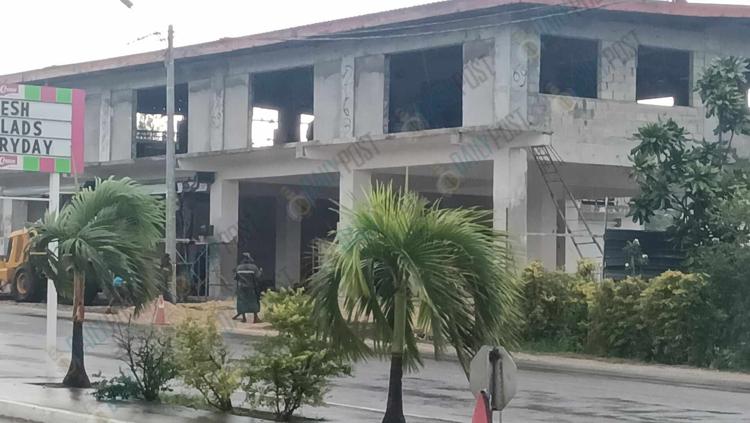 Construction works on the building at Nambatu area in Port Vila opposite the Au Bon Marche Fuel Station, have recommenced after being shut down by the Port Vila Municipal Council (PVCC) on February 1st, 2023.
According to information received from PVCC earlier this year, the construction had to be shut down "for non-compliance reasons".
It was reported during that time that the building is owned by a Chinese investor and the building permit has been suspended according to the Building Act 36 of 2013.
PVCC stated that in accordance with this Act if the permit holder has a plan on how to remedy the current alleged breaches, the construction will resume.
After canceling the said building's permit, the PVCC sought legal advice to demolish the building.
PVCC is not able to make a comment at the moment, regarding the legal advice sought.
However, works on the building have resumed, after almost over 6 months of being shut down.