Chinese Club donates over VT1M in supplies for quarantine facilities
March 5, 2022 10:06 pm | Posted in Business News | Share now TwitterFacebook
By Jason Abel.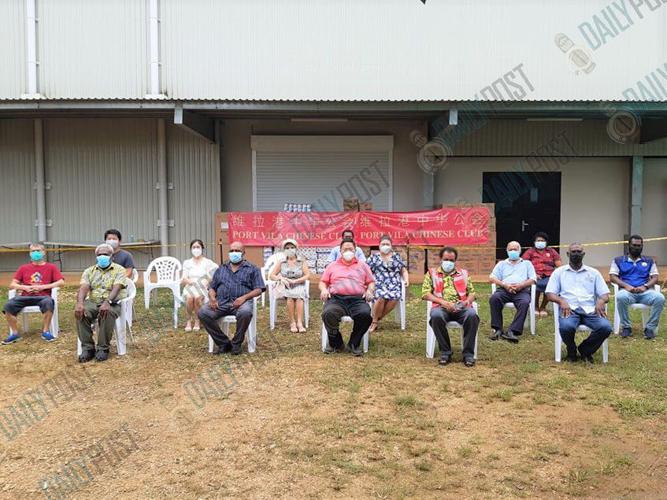 The Port Vila City Council (PVCC) yesterday received supplies worth over VT1 million from the Port Vila Chinese Club, for the quarantine facilities in the capital.
The handing over took place at the X-FOL quarantine site.
Port Vila Council Clerk, Peter Sakita, acknowledged the donation on behalf of the Government and stakeholders coordinating the COVID-19 situation. Mr. Sakita said there are ongoing discussions for solutions to tackle the issue.
He said Vanuatu is fortunate to face the Omicron variant, which is less harmful compared to other variants. Sakita mentioned that it is also an opportunity for COVID-19 stakeholders to prepare.
"We really appreciate the donation and your ongoing assistance towards the government, in these times of need," he said.
Ministry of Health representative, Kali Ameara, acknowledged the assistance and noted that although the pandemic is a challenge to the business community, the Port Vila Chinese Club stepped forward to assist.
Mr. Ameara mentioned that discussions are in place with the SHEFA Provincial Government Council (SPGC) to set up isolation centers within the rural areas to isolate COVID-19 patients.
He added the isolation centers are preventive measures to stop transmission.
President of the Port Vila Chinese Club, Mr. Charles Cheung, who is also the Consul to Shanghai, said they are happy to support.
He encouraged other groupings to come forward and assist where they can.
Yesterday's donation comprised the following: 2 mini fridges, 50 cartons of biscuits, 50 cartons of noodles, 5 cartons of face masks, 100 cartons of mineral water, 10 rolls of toilet paper, 200 hand sanitizers, 50 electric kettles, 5 cartons of Lipton tea and 5 cartons of coffee packets.
The handing over was witnessed by Clerk Sakita, MOH representative Ameara, SHEFA health representative, SPGC Secretary General (SG) Kalwajin Skepha, Vanuatu Red Cross Society SG Dickinson Tevi, SHEFA Disaster Officer Eddy Maliliu and the Port Vila Chinese Club community members.