Business training for Northern Ward Women
September 25, 2021 11:46 pm | Posted in Business News | Share now TwitterFacebook
By Hilaire Bule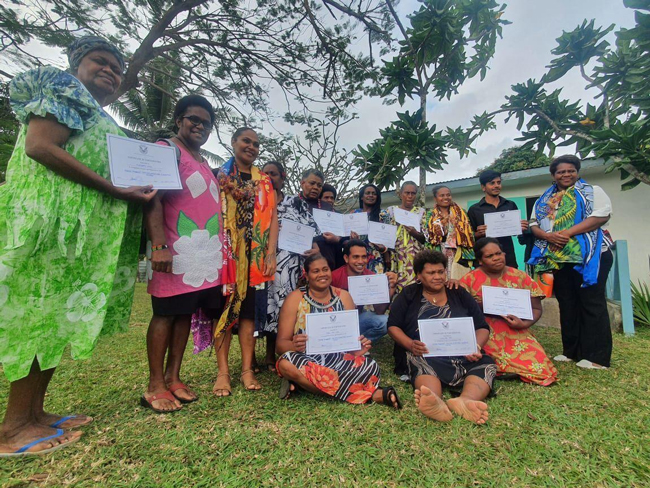 Nine mothers from the Northern Ward in Port Vila have undertaken a business training in an attempt to improve the standard of their living at home, as the country is facing the impact of the COVID-19 pandemic.
They received their certificate from the Chamber of Commerce and Industry (VCCI) after a two-week training in budgeting, planning, profit and expenses.
President of the Northern Ward group of women, Emmy Tevi Siro told Daily Post that the mothers represented different communities in the Northern Ward, regardless of their political and religious affiliation.
With the competition of their training, they will go back to their different communities and teach the others. Mrs. Siro said these mothers usually sell VT20 food at different kava bars in the Northern Ward, but the Covid crisis took its toll on them and they had to find other means to survive.
She thanked their teachers for transferring their knowledge in business to them. She said during their training they learn a lot and have discovered new horizons in the business world and they have become more business minded.
Two Bangladeshis also joined the mothers in the training, to help them in their business as street vendors