Break-in at Copy Express
December 14, 2020 10:23 pm | Posted in Business News | Share now TwitterFacebook
By Glenda Willie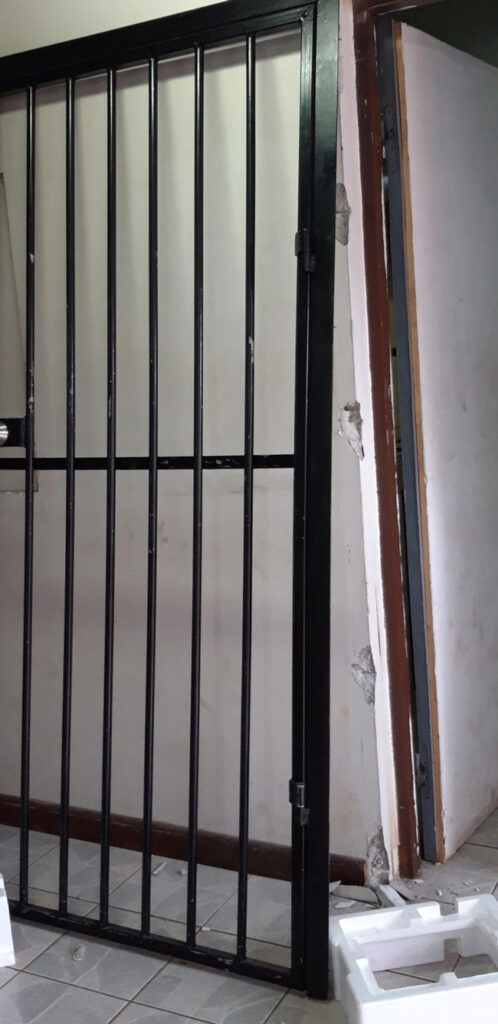 The General Manager and staff of Copy Express were welcomed with broken screens and a messy office on Thursday morning when they went to work.
Unidentified person or persons had illegally broken into the office.
The company believes it was a group of people who were involved in the break in. Those people went into the building through one of the windows facing the Shefa Provincial Headquarters.
It was obvious that they were looking for money. The General Manager, also the owner of Copy Express, Christian Mitchell confirmed nothing was stolen except an amount of Vt5,000 which was their petty cash.
He discovered also that three hand watches which he described as "unique" as they were bought online, were stolen.
No company assets were stolen. What surprised the staff and their boss was how those group of people were able to remove a steel door into their storage room full of toners.
From what they saw, they believed those culprits must have spent quite some time to be able to remove the steel door.
Mr. Mitchell said their property is fully secured and they have a tenant, the Hurley Lawyers who are also renting the ground floor. They were also broken into and an amount of Vt5,000 was also stolen.
Police were at the scene and are currently investigating this incident.