Airports Vanuatu Ltd provides update on its operations in May 2021
June 12, 2021 1:29 am | Posted in Business News | Share now TwitterFacebook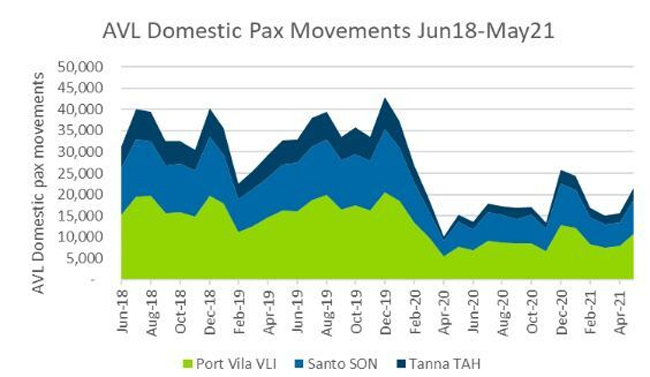 AVL notes the profile of New Normal and domestic market stability
AVL notes that since the domestic air travel restarted last year, our "New Normal" market has stabilized. Domestic air travel in May 2021 was up 41% on May 2020, although it is still 34% down on May 2019, when markets and borders were fully open.
Jason Rakau, CEO of AVL commented, "Our statistics this month illustrate the degree of recovery in the domestic market.
"It's great to be up 41% on last year, but this is tempered by the knowledge we are still down 34% on two years ago.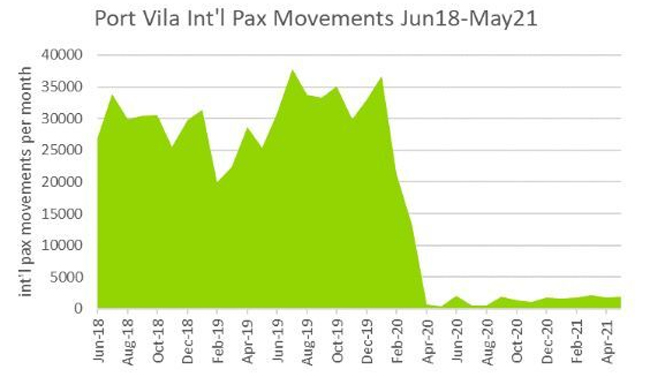 "The trend is headed in the right direction, and with our first staff members receiving the COVID-19 vaccine last week, we look to the future with a more positive outlook."
Rowland Kalsong, Group Head of Operations commented, "New Normal for AVL means the continued focus on delivering safe and compliant airports, facilitating domestic operations, and working with our partners to prepare for future travel bubbles, which would enable greater international air travel.
"These are exciting times for our team with many challenges and rewards.
"Our team are committed to working proactively with all the other agencies and departmental stakeholders, under the Tamtam Travel Bubble Taskforce, to achieve this goal."