VLAB NEW INCUBEEE
April 3, 2021 3:56 pm | Posted in Business Profiles | Share now TwitterFacebook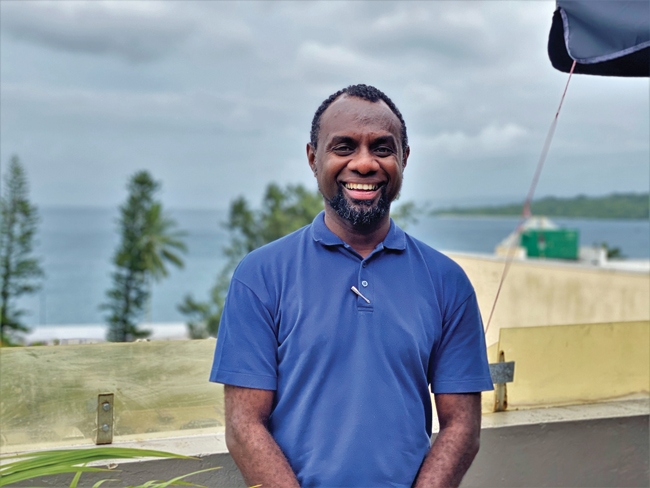 Sam Jean Pierre can only be described as innovative, creative and forward thinking. He is an entrepreneur at V-LAB and Yumi Work business incubation. Despite only having started recently,he has a wealth of knowledge and experience in what he does, is passionate about it and most importantly, he has a vision. Truly, a man made to manage.
Mr Jean Pierre has an IT degree that he studied for in New Caledonia. Upon returning to Vanuatu in the early 20s he immediately started working as an IT at Ronny Pierre Informatique (RPI).
Later, he accepted a proposition to work at the Port Vila Hardware as a stock controller, he worked there from 2005-2017. Afterwards, he worked as the sports presentation coordinator and Fest Napuan Coordinator in the Van 2017 South Pacific Mini games.
Throughput his entire formal working career he had always remained very active in the music industry, helping set up the Genesis band and initiating rap in the Vanuatu community in 2006, when it was still a new thing. He entered the Fest Napuan committee in 2013 this furthered his interests in managing events.
He later worked with Kivhan Vanuatu one voice, a charitable event that local artists had arranged after the Cyclone PAM, intending to give the people back their smiles and give hope. In terms of responsibility he has been vice chairman of Fest Napuan twice and chairman once while he has been the Vice chairman of Kivhan Vanuatu since 2016.
After reflecting on his work, his passions and his interests. Sam had realised that he had always had a natural knack for managing and organizing and would like to do it as a career.
Sam has started on developing his business idea Nabanga Groups in 2019, a business that aimed to be the trifecta of event management. As it promotes events through marketing graphics, helps in design branding while simultaneously acting as a web hosting consultant.
Nabanga Groups as an event management business has had initial success with managing the String Band competition and a boxing tournament in 2020. After these successes, he was scouted by V-Lab/ Yumi work Vanuatu.He has been at V-LAB since February 2021 and is looking forward to managing 3 more events in the coming months.
Because of his background in the music industry he specializes in music events but has resolved to broaden his horizons into other events as well.
Mr Jean Pierre admits there are difficulties that come with this innovative business, such as the lack of specialized facilities to host different events, adjusting details of an event to a set budget and setting a standard as a pioneer business for other event management businesses that may develop.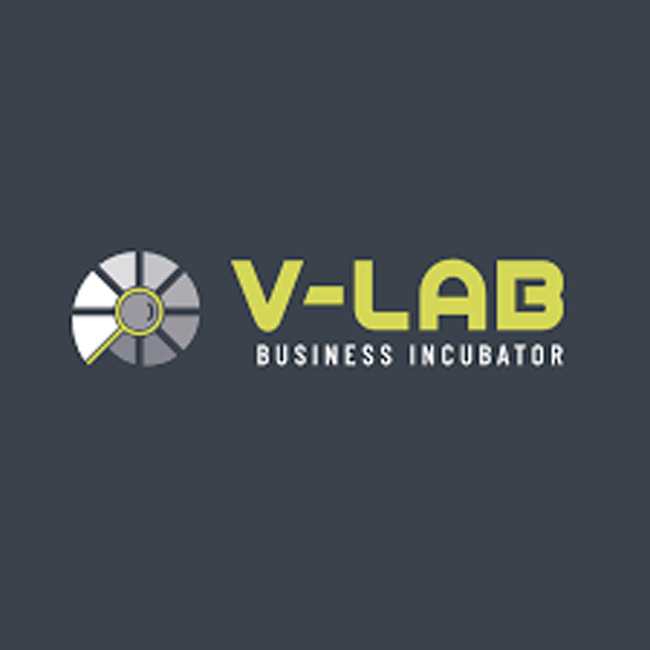 The incubator has helped him by supporting his business idea and helping him develop and expand it as well as sort out the details to it. Giving him a creative space to work and the resources to do so.
His advises young entrepreneurs toe believe in themselves, in the skills and talents that they have.
"Most people never try to use their skills and talents in a larger capacity because they are scared but take your time to think and really find a way to use your skills to your advantage. Do not settle for working for someone else when you can work for yourself"
Sam goes on to say that the vision has to come from you, from a passionate place and as individuals with entrepreneur potential, you have to be okay with standing alone in your vision.