Yumiwork Digital Hub promoting digital entrepreneurs
January 12, 2022 11:18 pm | Posted in Business News | Share now TwitterFacebook
By Jason Abel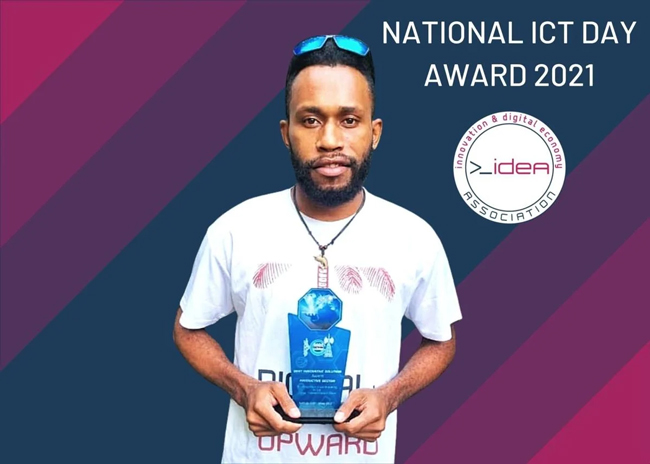 Yumiwork Digital Hub has been offering exclusive services for local businesses and individuals interested in setting up digital innovation businesses in Vanuatu.
Vanuatu IDEA (V-idea) is an association, dealing with Innovation and Digital Economy with an objective to gather motivated people, to share skills, to support projects. The trainings are free and have equipped a lot of the participants in their business adventure.
Trainings on offer range from 3D printing, Internet of things, ecommerce photography, ecommerce — how to pay online, ecommerce — how to sell online, email marketing, social network: Facebook, Social network: LinkedIn, Social network: Instagram, Video productions, Graphic design, Augmented Reality, Coding: Python + Django, Coding: Java Script + Svelte, Google and Business Analytic.
V-idea coordinator Aaron Taravaki said trainings had commenced in mid-2021. The trainings provide a platform for participants to get firsthand experience on the equipment and tools. This is a boost for groups or individuals who wish to set up a business and achieve more through digitization.
Mr. Taravaki said in 2021 around 50 workshops were delivered in Vanuatu. He said V-idea's ecosystem is looking for partners to scale up and boost digital transformation in the country and region.
Marc Gerard, Founder of Yumiwork and President of Vanuatu-Idea noted there were 160 trainees in 2021. He added the Association organizes conferences (blockchain for instance), roundtable discussions (for instance, digital readiness in Vanuatu) and demos to showcase local digital services (food delivery, online payment and crowdfunding solutions).
Mr. Gerard stated the Association is open to any interested trainee, trainer, and digital service provider.
Taravaki said participants benefited a lot from the trainings as they have noticeably boosted their skills and ideas to promote their business interests.
He added V-idea has a lot of plans for 2022 which will be publicized shortly.