NHC eyes first Housing Policy
January 10, 2022 11:42 pm | Posted in Business News | Share now TwitterFacebook
By Anita Roberts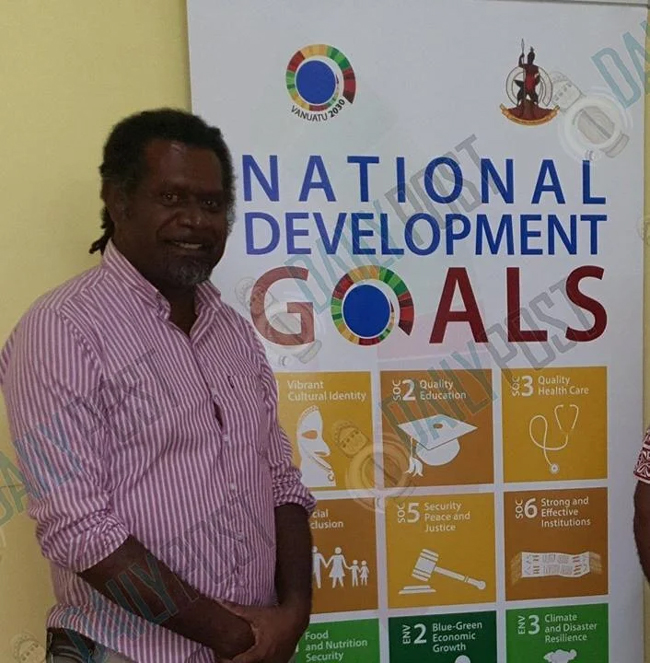 The National Housing Corporation (NHC) is planning to organize a national forum in the first quarter of this year in Port Vila, to deliberate on the development of the first ever Housing Policy.
NHC has no policy in place since its establishment in 1986.
General Manager (GM) of NHC, Levi Tarosa, said the policy will determine the government's direction on addressing the humanitarian need for shelter in both rural and urban setting and also find solutions for affordable and resilient housing.
He said the policy will ensure that rural housing is adequately addressed and will contribute to improve living standard for low-income families.
It will ensure the services offered by NHC are accessible in rural families, not just those in Port Vila, he said.
"The need for affordable housing is significant. Unfortunately, it is evident that the opportunity for low income families to have a decent home is becoming difficult with the increase in land prices and cost of building materials," he stressed.
"If the government, through NHC does take any decisive action, there will be an increase in shanty towns or squatter areas in the peripheries of Luganville and Port Vila.
"This is already evident in areas such as Erakor Half Road, Blacksand, Manples and Etas on Efate.
"The forum will discuss options to interest rates of home loans.
"The current interests offered by commercial banks are too high. Reducing the rates will enable low income families to afford housing.
"The Housing Policy will encourage affordable interest rates on home loans.
"Another goal of the national forum is to seek seed capital from the government and international financial institutions like the World Bank, UN Habitat for Humanity, Asian Development and United Nations Development Program, to support affordable housing programs in Vanuatu."
According to GM Tarosa, the forum will be open to the public.
Prior the forum, consultations will be held in the main provincial centers.
Outcome of the consultations will be presented during the forum, which is expected to be attended by institutions such as the Reserve Bank of Vanuatu, World Bank (Vanuatu Affordable Resilient Settlement Program), Vanuatu Finance Centre Association, Builders Association and the National Bank of Vanuatu (IsiHaus Program).
NHC's new 5-year Strategic Plan will also be presented during the forum.