Wilco rakes in VT135M revenue in 1-day cement sale
November 17, 2021 3:18 am | Posted in Business News | Share now TwitterFacebook
By Hilaire Bule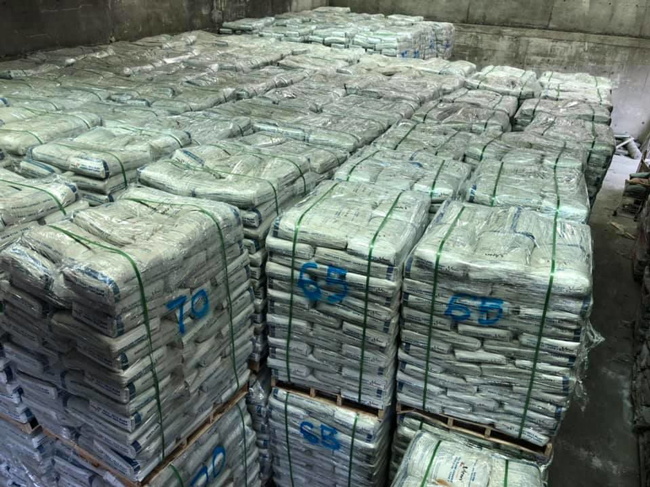 With the shortage of cement in Vanuatu, Wilco Hardware has successfully raked in over VT135 million revenue in just one day from its cement sale.
According to Wilco Hardware, the shortage begun in July this year. This led to an increase in the price per bag. Enquiry Officer at Wilco, Douglas Regenvanu, said before the COVID-19 pandemic, they usually sell a bag of cement at VT980, but now it has hiked up to VT1,595 per bag.
Mr. Regenvanu said despite the huge increase, there is a high demand from both construction companies and private individuals.
He confirmed just last week, they received 125 containers of cement and it was sold out in one day.
"We made over VT130 million through the sale of the 125 containers of cement," Regenvanu said.
He said they unloaded 125 containers last Thursday and on Friday, it was sold out. The Enquiry Officer said most of the buyers are big construction companies. Many of these companies had contractual project requirements and they have to respect the term of their contracts.
To this end, many of these construction companies had paid for their containers of cement in advance.
Mr. Regenvanu said they had placed another order to meet their clients' orders. He said 50 containers of cement have now arrived and they are waiting for an additional 50 plus next week.
Wilco's shipment of cement came from Vietnam.
Regenvanu confirmed some Hardwares in Port Vila also purchased containers of cement from them last week to resell.
A resident from Blandiniere said he bought a bag of cement for VT2500 from another Hardware in Port Vila this week. The increase in the price of cement has also triggered an increase in the price of concrete blocks.
Leon Hardware and Port Vila Hardware informed Daily Post yesterday that they are expecting the arrival of their containers of cement next week.