Wantok moves into 'Wantok Haus'
July 31, 2021 4:19 pm | Posted in Business News | Share now TwitterFacebook
By Josepheen Tarianga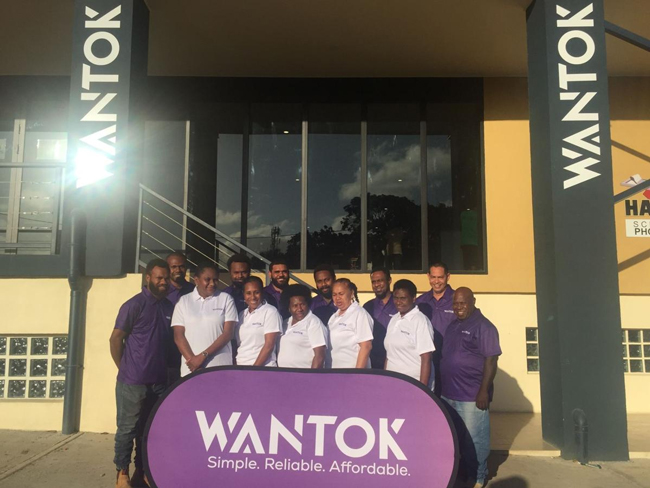 Wantok has moved its office from the Transpacific Haus into the newly named Wantok house at Nambatu, a big move for the growing business.
The Chief Executive Officer (CEO) of Wantok, Justine Kaitapu says, "This is the start of an exciting journey for Wantok. It is the start of many new upgrades to come for Wantok that we will soon announce to Vanuatu."
The new office is a chic upgrade that is proof of Wantok's commitment to serving Vanuatu. The company has also seized the opportunity to launch and brandish their new modernized corporate logo. According to the CEO this is a move to help business as well as staff.
"This is one of several of Wantok's projects but we are starting with what is most important to us and that is our staff. When they are comfortable then we can come into the office in the mornings and be prepared to go out there and do our jobs."
The company is excited for the journey ahead and announces that it will soon be looking to expand its workforce as it moves forward and grows as a business.