Wanfuteng Bank Welcomes First ATM in Santo
November 9, 2020 10:49 pm | Posted in Business News | Share now TwitterFacebook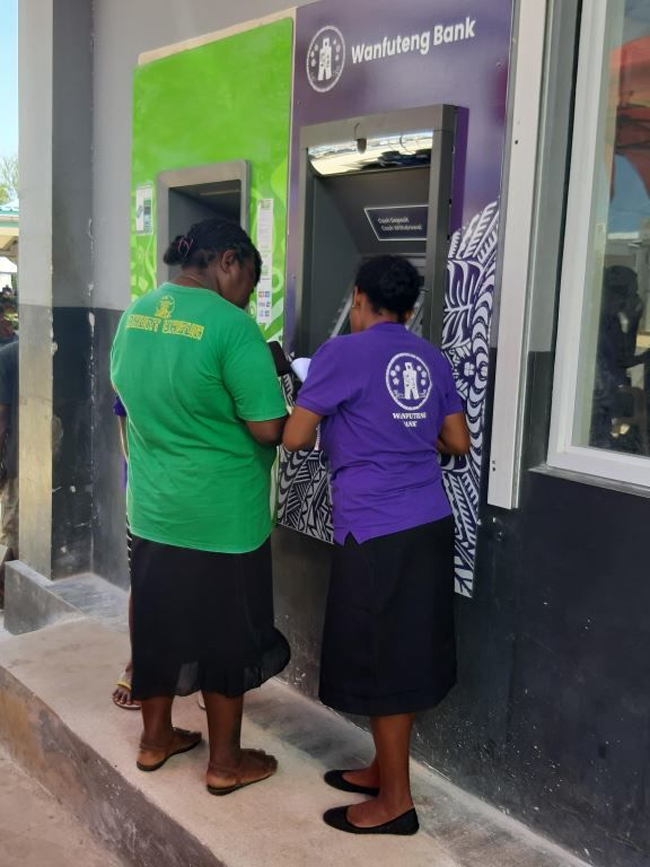 Wanfuteng Bank, Vanuatu's fastest growing bank, is proud to announce the commissioning of its first ever ATM on Santo.
Located next to the Sunshine Store Building near the main market house, Wanfuteng Bank's ATM became operational on Friday, 6 November 2020 (yesterday).
"It's a small, but significative first step for our operations on Santo," said Catherine Le Bourgeois, Wanfuteng Bank's CEO.
"Our cheaper loans, flexible mortgages, and better rates on deposit accounts have had a resounding success in Efate. We are confident we'll be able to help more people in Santo with their banking needs soon," Ms Le Bourgeois said.
The ATM will allow Wanfuteng Bank's customers on Santo to complete numerous operations, including checking balances, withdrawing cash, and depositing money into their accounts. The ATM provides a real-time cash deposit function.
"We always try to respond to our clients' feedback and fast. Our customers on Santo had asked for an ATM, and we have given them just that!" said Wilmaraia Vocor, Wanfuteng Bank's General Manager
Special acknowledgement to the Wilco Santo team for assisting with the tent set up.
Santo is the largest island in Vanuatu and the market is preparing for the re-opening of international borders.
"We can see the opportunities for investment and potential for growth in the Santo economy, when the time is right; and at that time, Wanfuteng Bank wants to be present," Mrs. Vocor concluded.