The Financial Markets Association of Vanuatu: Supporting a responsible financial services industry
November 9, 2020 10:55 pm | Posted in Business News | Share now TwitterFacebook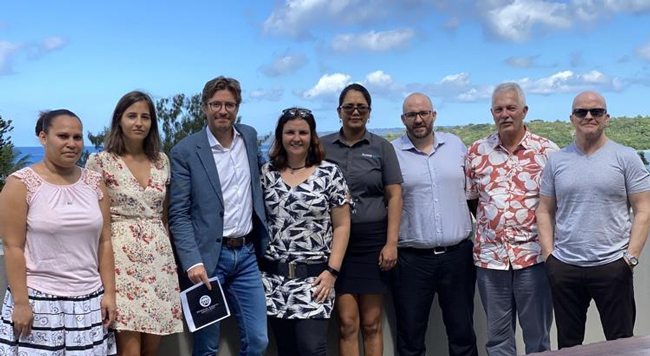 Friday, November 6 2020 marked the official launch of the Financial Markets Association of Vanuatu (FMA Vanuatu), a non-profit organization that brings together the companies taking part in the Financial Dealer License (FDL) program.
FMA Vanuatu will act as a self-regulating body for FDL holders, who typically operate digital platforms for trading financial instruments and securities online.
The association's stated mission is "to develop, implement and enforce the highest professional standards in order to protect our industry from financial crime, earn the trust of our partners and customers, and contribute to Vanuatu's prosperity in the long term."
The association formed its first Executive Committee composed of six Registered FDL Agents, all long-standing members of the Financial Centre Association of Vanuatu and based in Port Vila.
They are AJC, Barrett & Partners, Company Services Ltd., iCount, Law Partners and Moores Rowland.
Together, they represent the majority of the nearly 150 financial dealers currently licensed by our nation.
Aligning with global standards
Established in 2016, the FDL program is supervised by the Vanuatu Financial Services Commission (VFSC) and operating within a regulatory framework that was improved in recent years by legislators in order to align the Republic with global standards, based upon the recommendations of the Financial Action Task Force (FATF).
In addition to helping its members comply with the more stringent standards, FMA Vanuatu will develop a disciplinary committee of peers and government regulators to mediate complaints and implement sanctions.
"We can't let a few bad actors ruin our industry's reputation," said Martin St-Hilaire, Director at AJC, one of the founding organizations.
"They make it even harder for our members to attract clients and grow their business.
"Our new association will add a line of defense, strengthen our industry's ability to compete and signal our commitment to being a responsible player in world financial markets."
A voice for the industry
FMA Vanuatu will also give its members a unified voice to converse with governments and regulators, media organizations and the general public, here and abroad.
"The financial sector is one of the few in which Vanuatu can grow its service industry," added St-Hilaire. "FMA Vanuatu will strive to attract more foreign direct investment.
It's critical to the ongoing health of our economy and the well-being of our people.
"This is especially true at a time when the coronavirus has decimated our tourism industry for the foreseeable future."
More details on the Financial Markets Association of Vanuatu can be found on its newly launched website at www.fma.vu.