Wanfuteng Bank Announces New Branch in Santo
April 24, 2021 5:01 am | Posted in Business News | Share now TwitterFacebook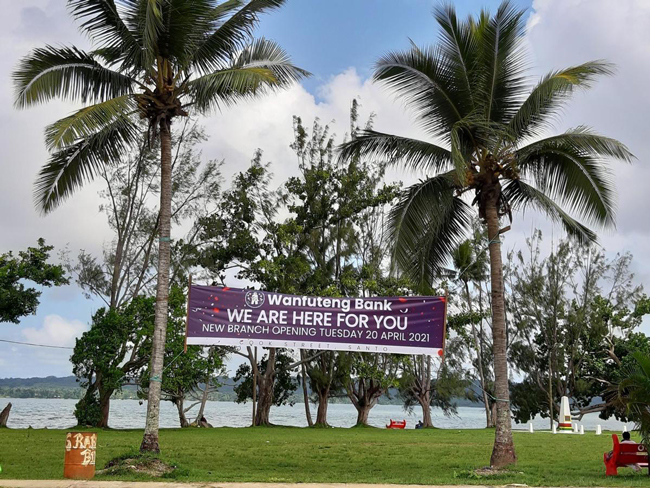 Wanfuteng Bank is proud to announce the opening of its new Santo Branch, located on Cook Street, Luganville on Tuesday 20th of April 2021.
The Official opening ceremony will be held on Friday 30th of April at the new branch location, followed by a reception at the Luganvilla Hotel. Members of the Vanuatu Government, local officials, as well as Wanfuteng Bank's leadership will be in attendance.
"We are extremely excited at the prospect of becoming part of the Santo community while also expanding our presence in Vanuatu," said Catherine Le Bourgeois, Wanfuteng Bank's CEO.
"Our team have been visiting Santo regularly and are excited to have a base here.
The branch will improve our customer relationships and provide another banking option to the Santo community," said Wilmaraia Vocor, Wanfuteng Bank's General Manager.
Wanfuteng Bank's Branch Supervisor and her team will be available Monday through Friday from 8.30 a.m. to 4.30 p.m. to serve and assist private, business, and prospective customers looking to learn more about the Bank's products and its services.