VT57.9 Million Claim
April 23, 2022 3:10 am | Posted in Business News | Share now TwitterFacebook
By Hilaire Bule.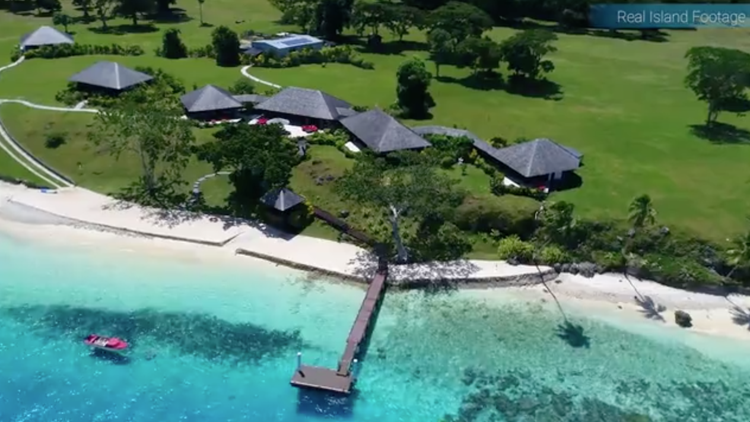 Satoshi Island Limited has filed a legal complaint against Vanuatu Financial Service Commission (VFSC).
Mr. Anthony Welch from Satoshi Island, traditionally known as Lataro island in SANMA Province told Daily Post on Thursday this week that they are claiming VT57.9 million in damages from the VFSC, over an article which questioned the existence of Satoshi Island, licence of the Crypto Community on the island and the risk of scams in the cryptocurrency field.
The article was published in January this year. He said they had asked VFSC to retract their article, but to date, this hasn't happened. Mr. Welch claimed that because of this they have lost their clients.
VFSC has opted not to comment on this matter at this stage, as court proceedings will commence shortly.
Meanwhile, just last month, Prime Minister Bob Loughman wrote a letter of support to Satoshi Island Community.
In his letter dated March 16 2022, Mr. Loughman stated that he further endorses the letter of support by the Minister of Finance and Economic Management on July 8, 2021.
"The proposal for the development of a state-of-the-art suitable smart city to be built in Vanuatu is an exciting prospect, and we look forward to the opportunities it will bring to the local people and businesses," Mr. Loughman relayed in his letter to Denys Troyak of Satoshi Island Limited.
"As a developing nation, Vanuatu is looking for new ways to attract investment and people to our country. With the difficulties that world has faced due to COVID-19 which has severely affected the tourism sector, Vanuatu looks for innovative solutions to help grow our economy."
PM Loughman said he has engaged with the Satoshi Island team and had been given assurance that they now and always, will abide by the laws. Loughman said with the assurance in place, the Government of Vanuatu welcomes the Satoshi Island project and its community to Vanuatu.
"We look forward to watching the development of Satoshi Island unfold and invite your community to their new home," said Mr. Loughman.
Welch said there have been quite a lot a lot of developments on Satoshi Island project. He mentioned the PM was kind enough to write them a letter of recommendation.
Mr. Welch said this has resulted in major publicity for Vanuatu and Satoshi Island, with over 300 articles being written in major publications worldwide including top papers such as the New York Post and The Sun.
He said as of last month, their community now has over 50,000 followers. When Daily Post met with him in Port Vila on Thursday, he added their clients are increasing. Mr. Welch said there are some clients who are interested in buying the Vanuatu citizenship and residency permits. He said those people will take over the employments of the locals but they will give them employment. When commenting on Satoshi Non-Fungible Token (NFT) citizenship, Welch said that they haven't sold any yet.
"They are being released by an overseas company, in order to avoid issues with the VFSC," he explained.
"This is a shame as it is a lost opportunity for Vanuatu, but nevertheless it should have major follow-up for Vanuatu Citizenships and investment, at a time when we need it so much.
"We are anticipating an overall investment into Vanuatu over in excess of VT110 billion. Our estimate of potential revenue through VAT and import duties for the Vanuatu Government over 3 years is VT22 billion, and additional income will be generated through visas and citizenship sales."