VT1 MILLION FINE FOR BREACH OF QUARANTINE PROTOCOLS
September 18, 2020 3:12 am | Posted in Business News | Share now TwitterFacebook
By Anita Roberts & Kizzy Kalsakau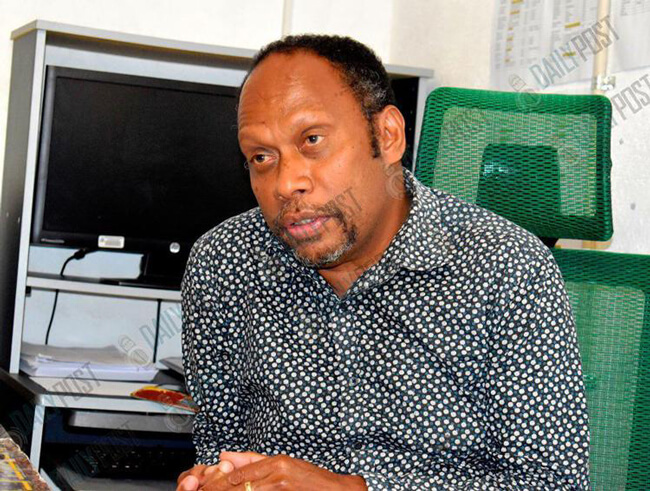 The COVID-19 Advisory Committee has approved for a new emergency order be imposed soon to tighten quarantine protocols, which include restrictions on visitations, kava and alcohol consumption and physical activities.
This emergency order to be approved by the National Disaster Management Office (NDMO) under the Disaster Risk Management Act will outline the penalties for violators, said Director of Public Health as the Spokesperson on COVID-19 matters, Len Tarivonda.
It has emerged that families of those that are under quarantine are not respecting COVID-19 protocols when they visit their relatives at quarantined areas.
One facility in particular has been highlighted this week where COVID-19 protocols are not respected.
He said some repatriates who have just returned from Brisbane have consumed alcohol upon arrival at their quarantine facility.
Dr Tarivonda said the order signed by NDMO Director will be issued before the end of week to penalize anyone that doesn't respect the restriction rules.
He says there are challenges but have not gone out of hand yet that is why a Vt1 million fine is imposed.
Dr Tarivonda emphasized that repatriates and members of the public must understand that the spread and increase of COVID-19 cases in some countries resulted from quarantine related breaches.
"Breaching quarantine protocols means putting the health of everyone and safety of our country at risk," he said.
"That is why we want to introduce penalties for violators."
He says hotel management and staff have been trained to undertake their job properly in the quarantine phase.
Resources are stretched but hotels also have their security and the health sector wants to see an effective quarantine.
Customs Officers will be detaining any alcoholic drinks brought in by repatriates until the 14-day period of quarantine is over.
The Director of Public Health says it's about respecting the quarantine protocols. Holding violators accountable will set an example to other repatriates.
Restriction will be applied to smokers, visitation from families and repatriates' movements.
Apart from limiting visitations, restricting physical movement and kava, alcohol consumption by repatriates, Director Tarivonda said quarantine facilities who are found not to be following regulations will also be dealt with.
"They will be removed from the list of approved quarantine facilities," he added.
Approved quarantine facilities are required to provide security with the police to maintain order as well as ensuring no close contact throughout the 14-day period.