VNPF ACT CHANGE TO ADDRESS INQUIRY ISSUES
November 4, 2020 11:58 pm | Posted in Business News | Share now TwitterFacebook
By Anita Roberts
The Bill for the Vanuatu National Provident Fund (VNPF) (Amendment) Act that is going to be tabled in the Secondary Ordinary Session will ensure there is more transparency on funds allocated to the investment portfolio, which includes equity and bonds.
When conveying this, VNPF's General Manager (GM) Parmod Achary, said the bill provides the investment guidelines which states that the portfolio weight of each financial year be approved by the VNPF Board and minister responsible before being gazetted.
"Part of the changes is that the minister responsible will approve the budget so that any GM must not spend funds over the limit or at own will," he said.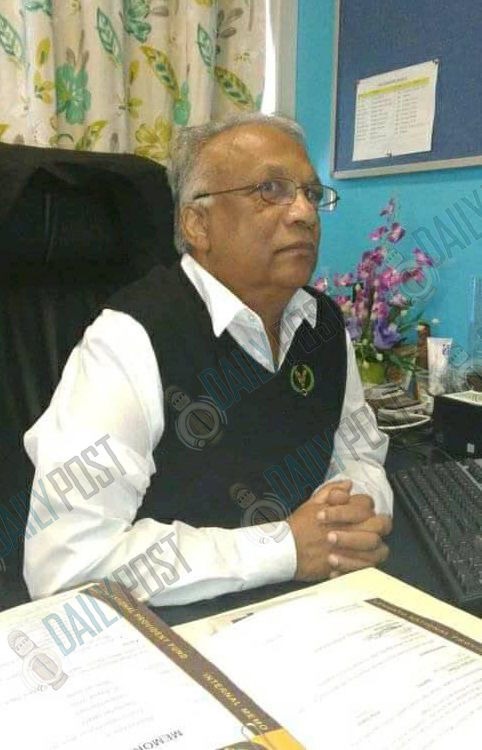 The new legislation also covers social benefits scheme, said the GM.
Currently, the VNPF Act does not provide for withdrawal when members get injured at work and during disasters, he stressed.
"We want to cover both informal and formal sector with the social benefits scheme. In the event of a cyclone, members will be able to get support to rebuild houses and children go back to school.
"In Melanesian countries, funerals are expensive and saving money is not a culture. Social benefits of VNPF members must be addressed."
According to GM Achary, the bill addresses all issues which were raised by the Commission of Inquiry (CoI) into VNPF in 2016.
"Basically, the bill covers the appointment and conduct of the board, code of conduct for board members, staff and senior staff," he conveyed.
"Any person who breach these conducts can be penalized by a specialized committee. A disciplinary committee will also be established.
"The new legislation specifies the role of VNPF as a trustee and powers of inspectors."
Another area covered by the bill is the reduction of withdrawal age, he said.
"Members can withdraw only 50% at the age of 47 and up above from their Medisave and Investment accounts, excluding Retirement."
GM Achary said the changes expected from the Bill for the VNPF (Amendment) Act will bring significant changes.
He added VNPF is looking at investing on electricity, cable and telecommunication in the infrastructure sector.
Since the establishment of the Act in 1987, the Act has undergone only one amendment in 2007.