Vanuatu Privileged to Participate in NASA Mars 2020 Perseverance Rover Mission
August 11, 2020 11:13 pm | Posted in Business News | Share now TwitterFacebook
Adorina Massing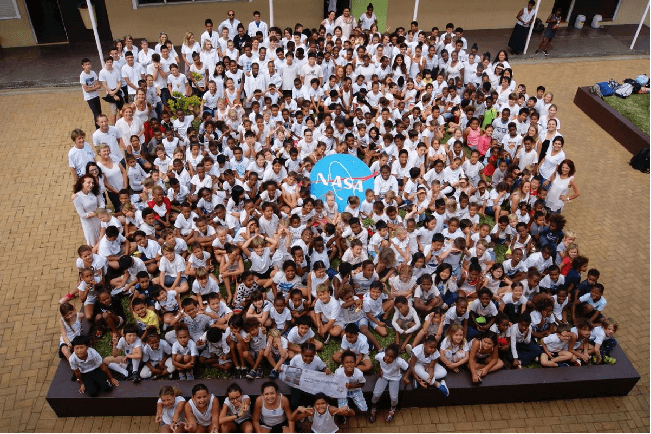 On July 30, during the Vanuatu 40th Independence Anniversary, the students of Lycée Jean-Marie Gustave Le Clezio in Port Vila, alongside 10 million other students from around the world were "sent" via the ATLAS Rocket to the Jezero Crater on Planet Mars.
As odd as this sounds, NASA (National Aeronautics and Space Administration) have organised a spatial mission involving the entire world with an objective to collect data from the Red Planet.
Project Coordinator at the French School, Veronique Ruel said, "by participating in this free project, the French School was able to promote English and Science among its students from a very young age; as much for boys as for girls, in the hope of creating and inspiring scientific minds for the future generations of Vanuatu.
"But how can they send 10 million students to Mars? In reality, we aren't being sent, but our names will be transported in a micro capsule by a rover to the Martian surface".
According to the NASA Exploration Program, the NASA's Mars 2020 Perseverance rover mission is on its way to the Red Planet to search for signs of ancient life and collect samples to send back to Earth, it will land at Jezero Crater on February 18th, 2021 – around seven months.
School Principal Angelique Haudiquer said the school has had the privilege to participate in this event with more than 600 students and staff members, all with a boarding pass granting access onto the ATLAS space shuttle.
The main reason for this excursion is quite similar to that of the previous rover sent, Curiosity, to answer the question on all scientists' minds: are we alone in the universe? As the latter was unable to fully exploit its potential due to terrain challenges and other technical obstacles, another mission was required.
This time around, NASA had the brilliant ideas of making this mission a global event.
Thanks to this event the names of more than 10 million people were sent from Earth to Mars, Vanuatu included! The launch was a great success, the participants are now able to follow the expedition of the rover.